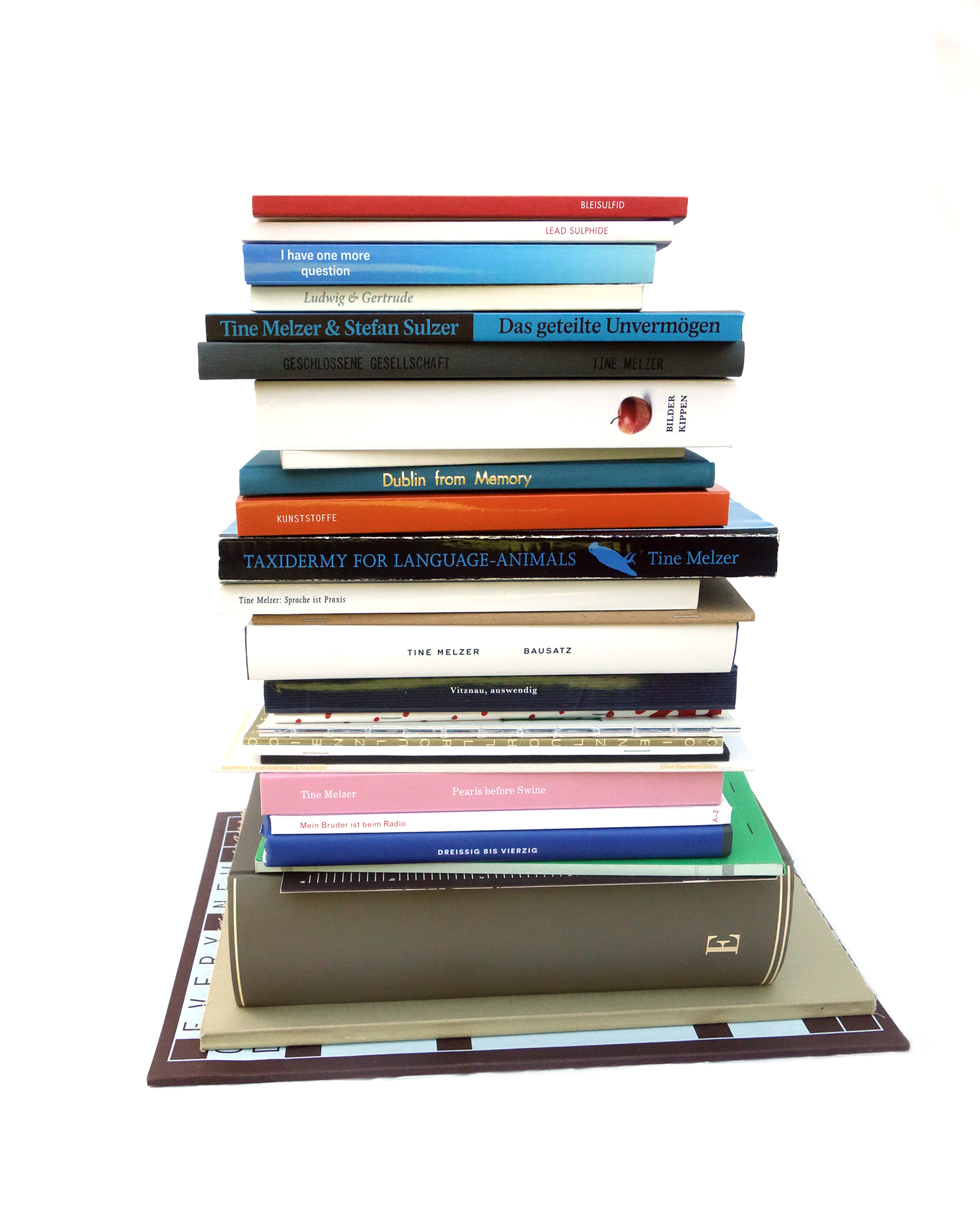 Welcome to an open lecture by artist Tine Melzer !
Wednesday, 19 Feb 2020 / 17.15 in Väre F101
Tine Melzer: Publishing, Bookmaking and Language Games as Autonomous Practice
In this lecture, Tine Melzer speaks about her practice as author of autonomous book publications, collaborative projects and language-based visual works.
Tine Melzer (PhD) is a Zurich-based artist, author and researcher with a focus on language. Based on her award-winning book Taxidermy for Language-Animals she examines language fragments from different practices—philosophy, literature, visual art—by exploiting some of our linguistic habits and tools. Her main practice is writing and making books. She is associate professor at the HKB University of the Arts Bern where she currently researches phenomena of Aspect Change. Her work is exhibited and published internationally.