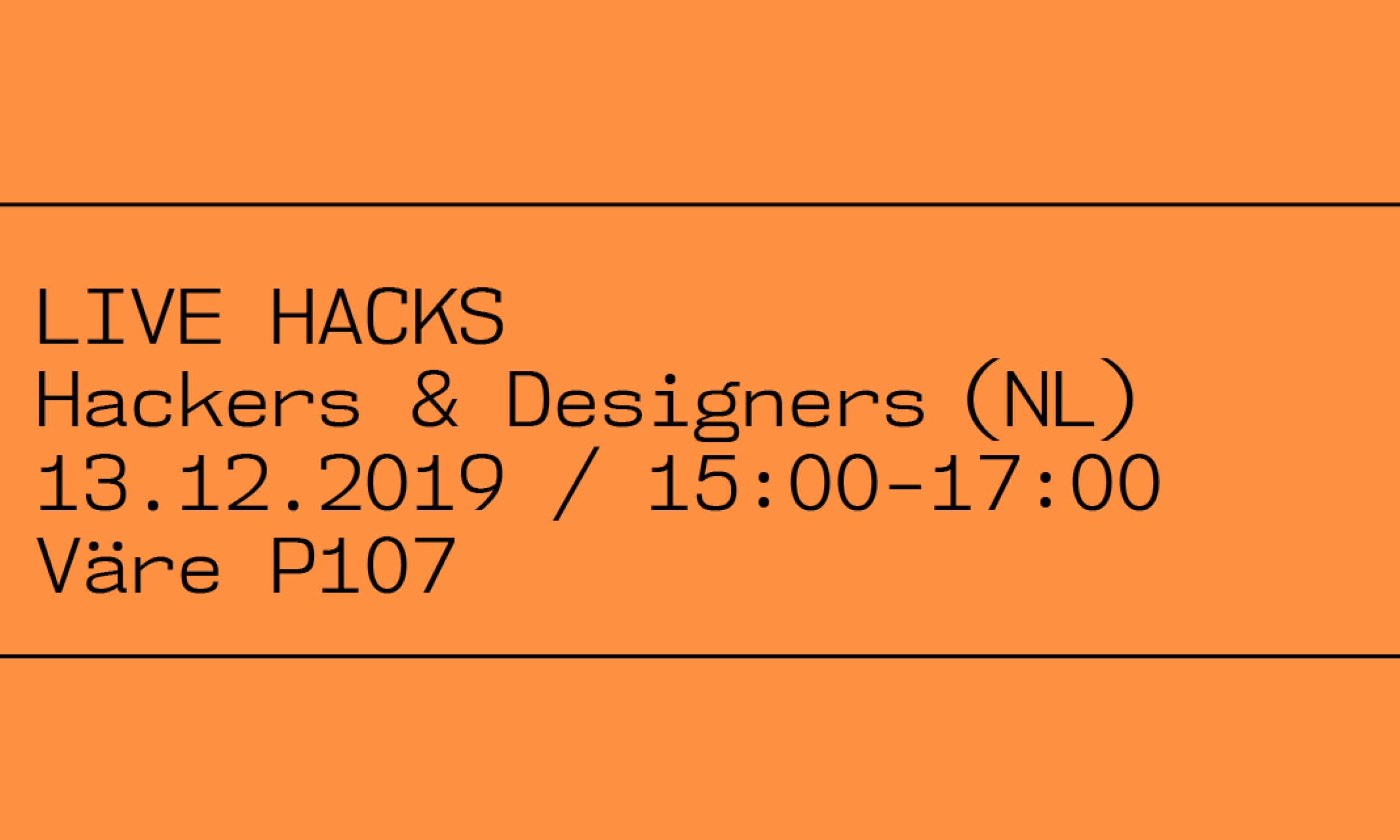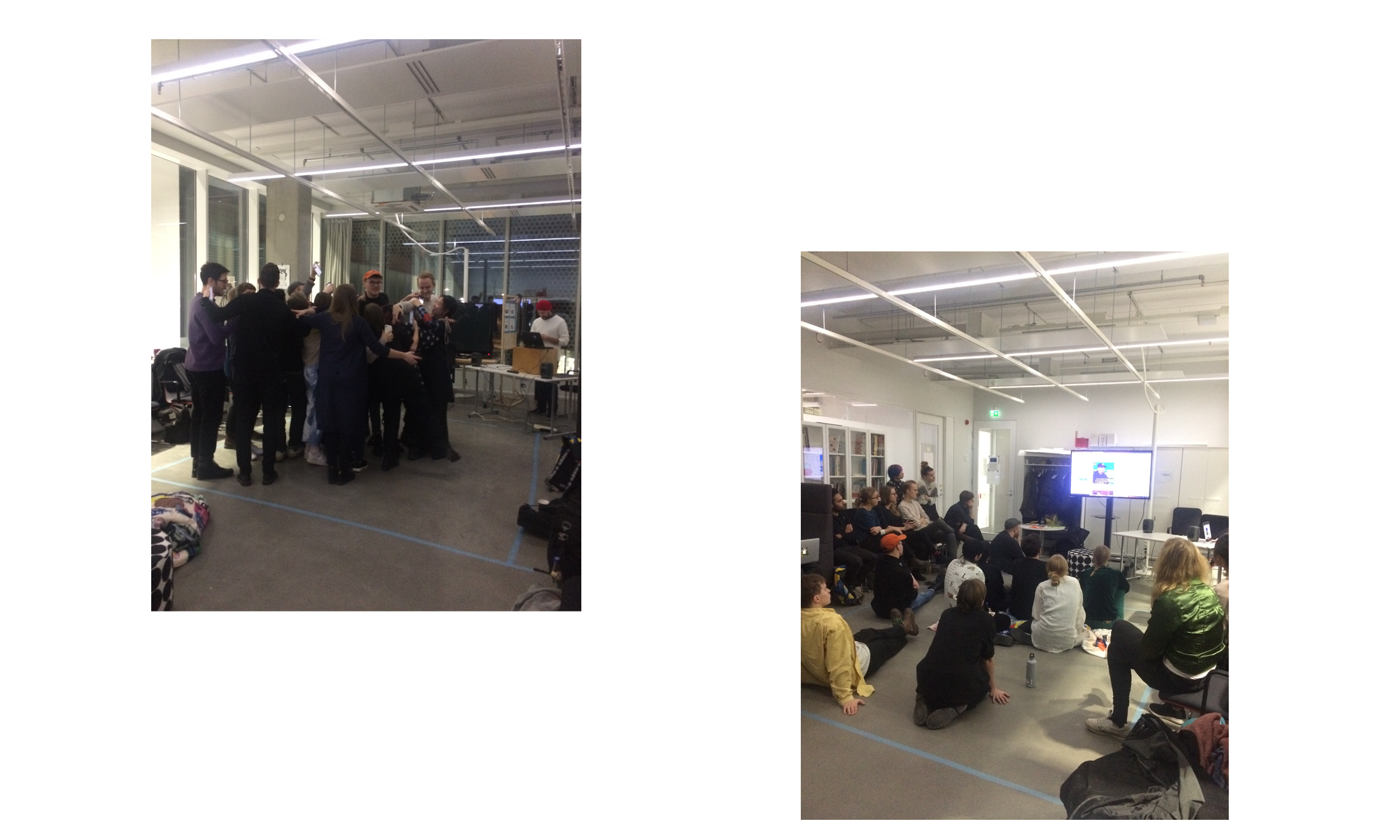 Open Lecture and Workshop Presentation – Welcome all!
Hackers & Designers (NL)
LIVE HACKS
w/ James Bryan Graves (hacker) and Anja Groten (designer)
———————-
Friday 13.12.2019
Väre P107 (VCD homebase)
15:00—17:00
During their talks Anja & James will discuss what role instant/live/exposed coding and designing take in their different practices.
The talks will be followed by a presentation of the Live Hacks workshop results manifested in a collaborative live coding performance, in which the workshop participants will show off their newly obtained coding, design and improvisation skills!