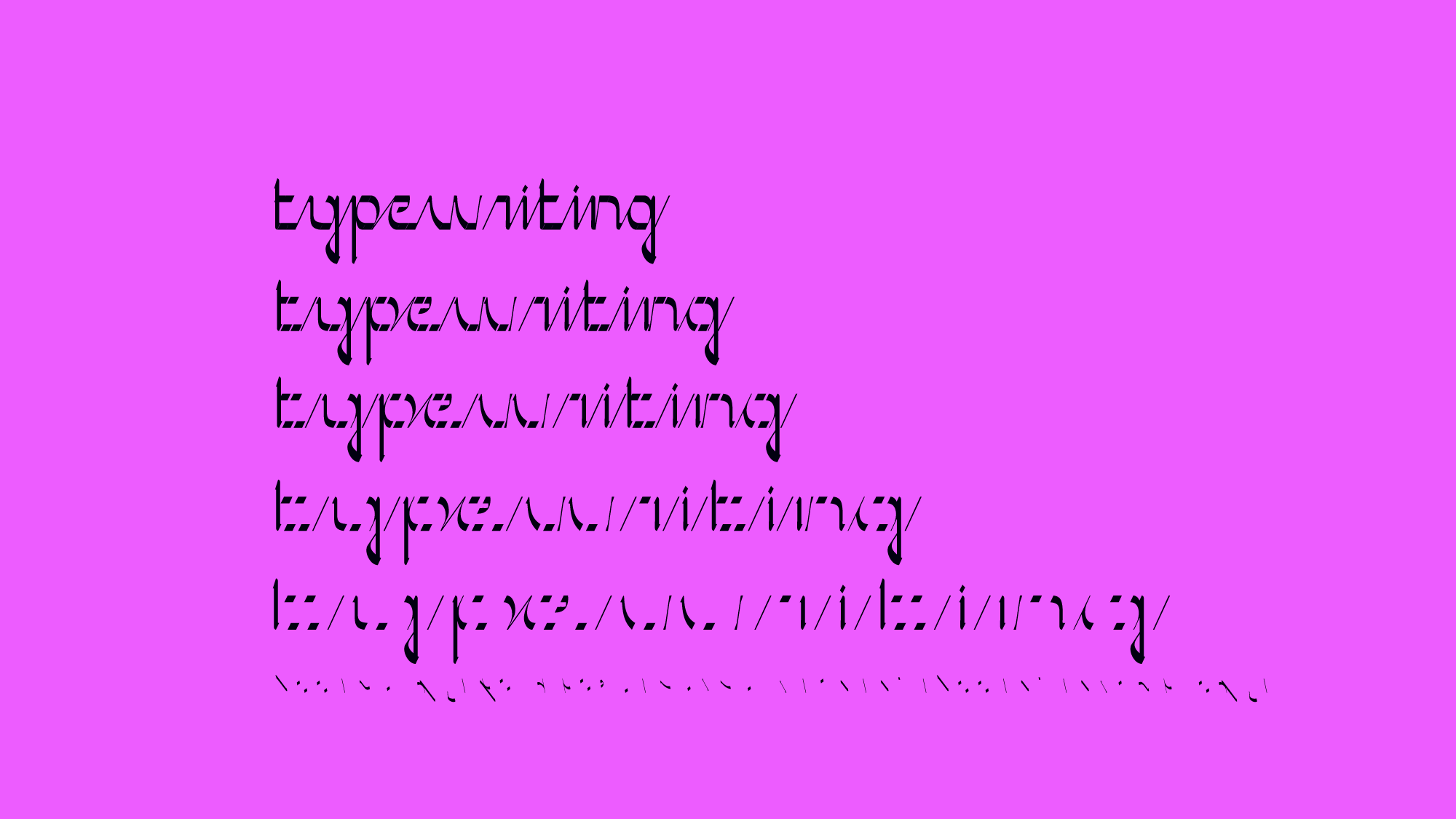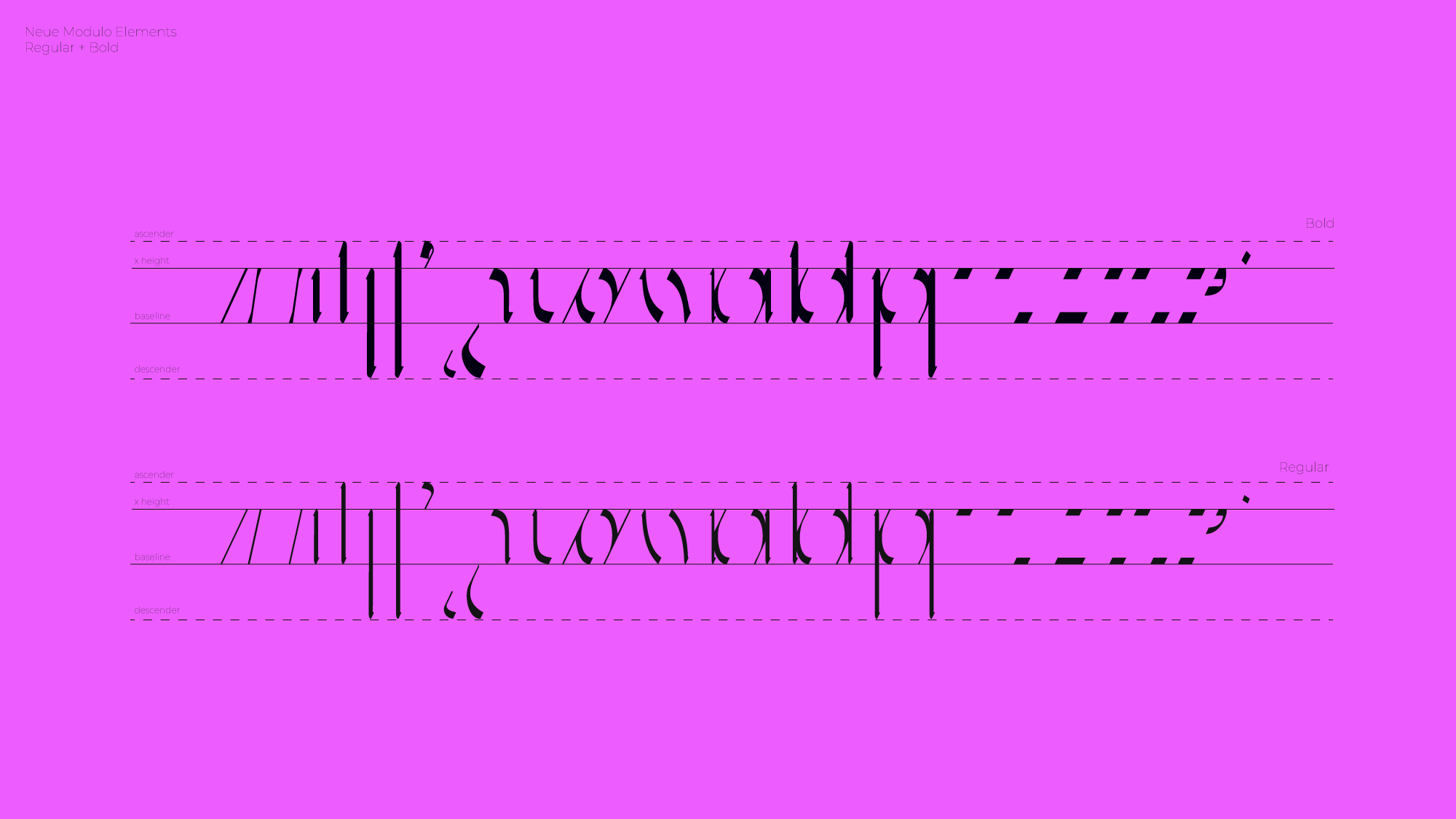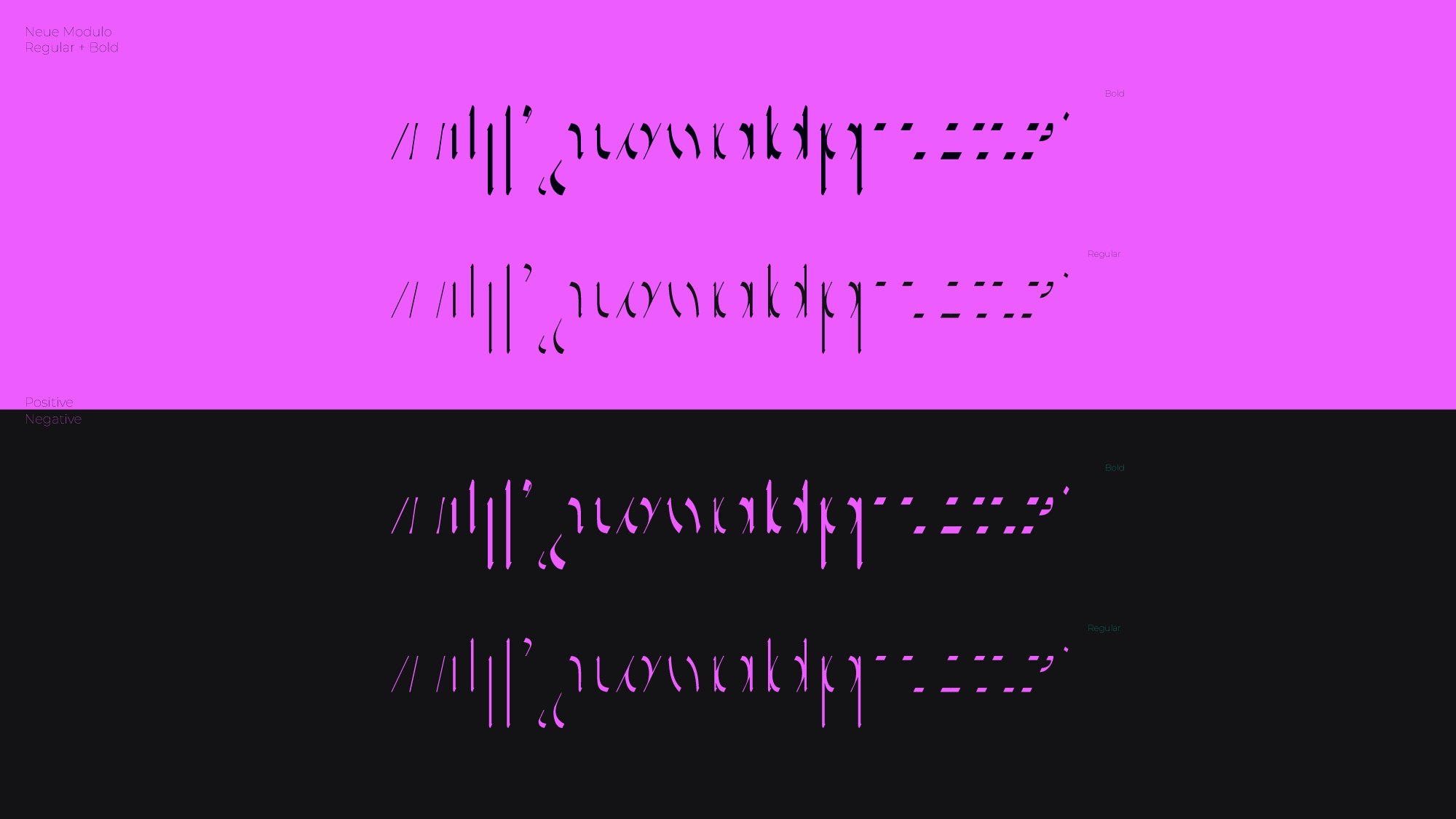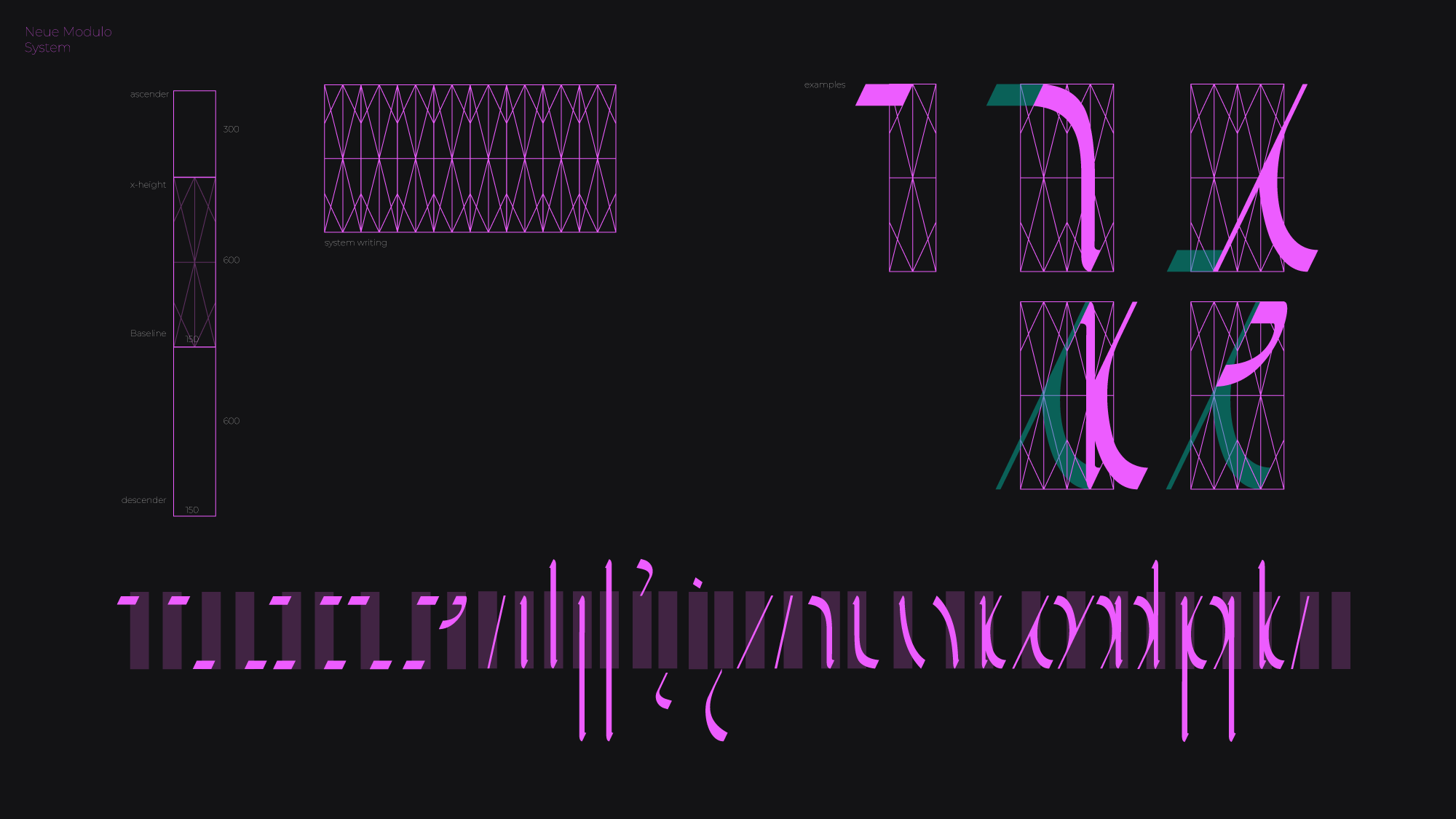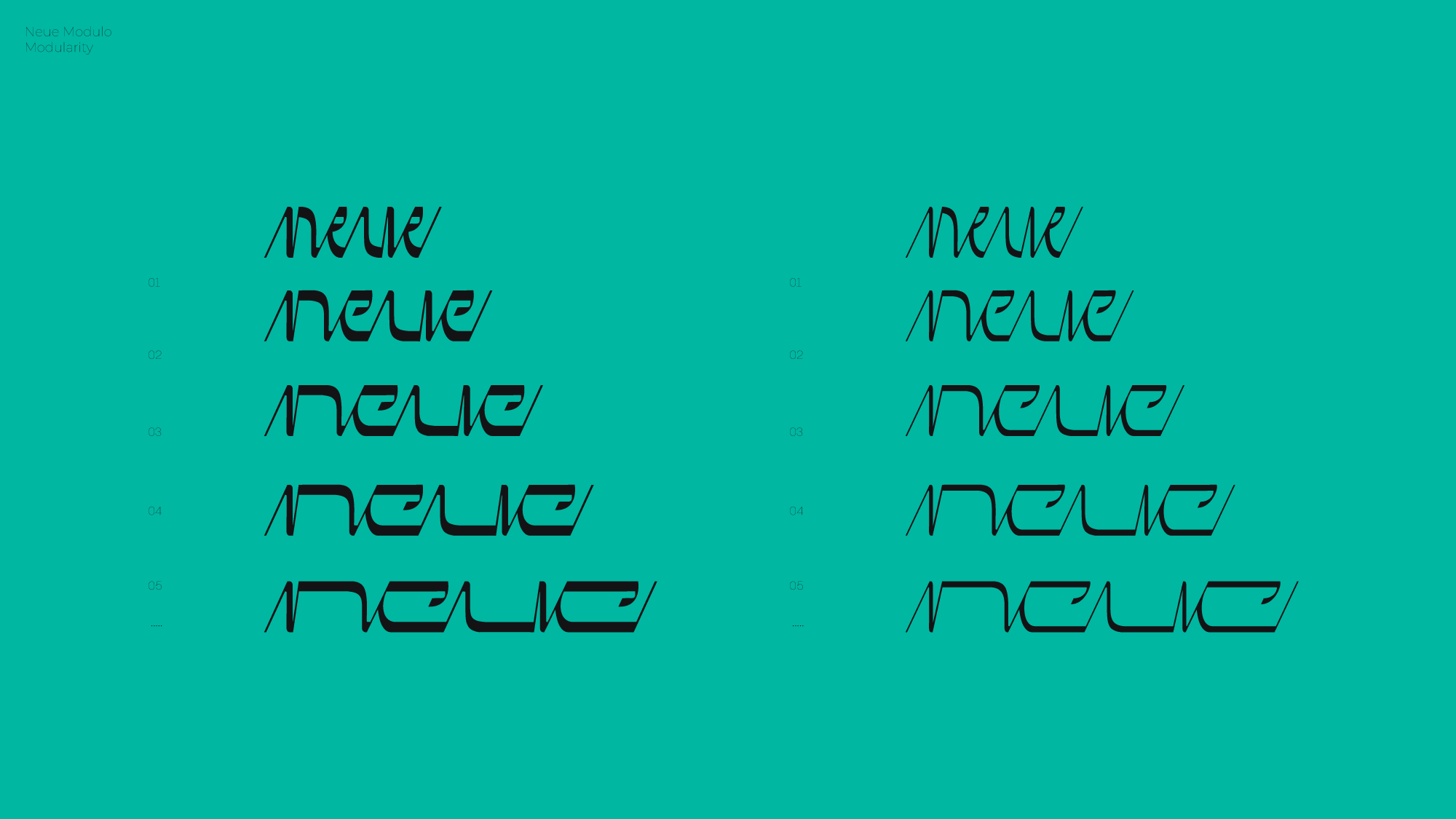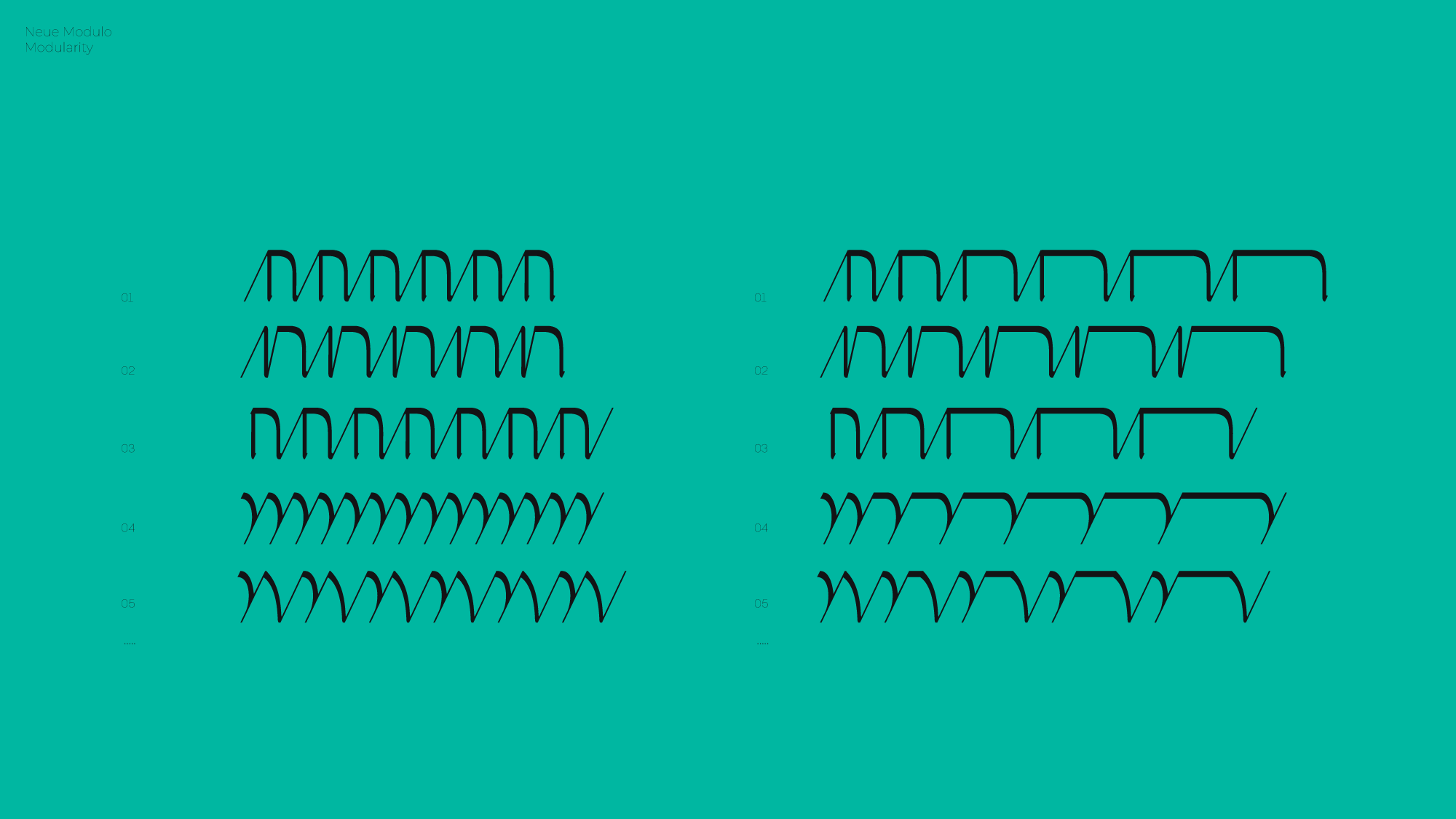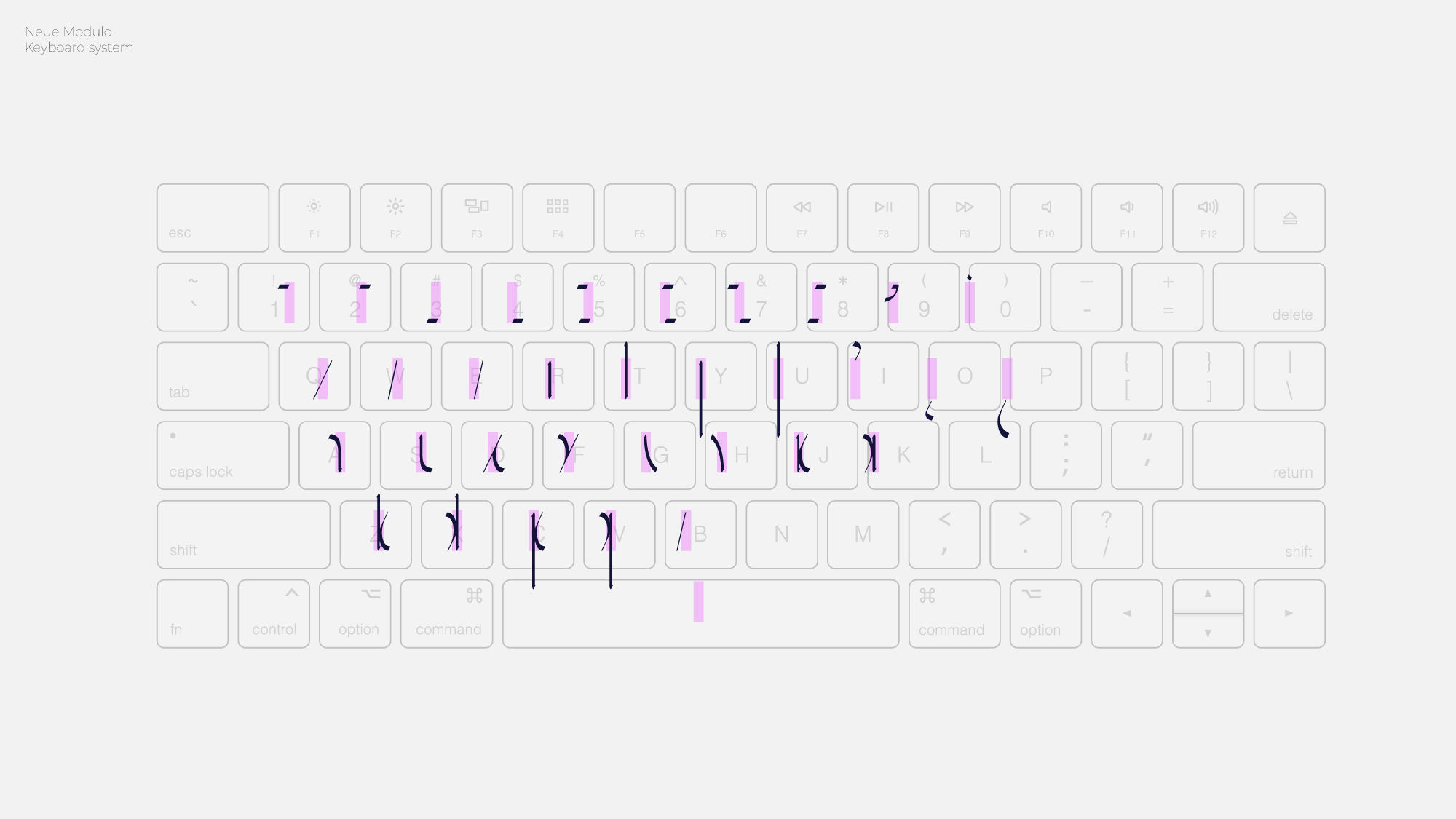 Type and Written Language Studio 2021
Author's Name:
Strahinja Jovanovic
Project Name:
Neue Modulo
Do we type as we write?
Do we write as we type?
Project Description:
Today's digitalisation has changed our perspective of what it means to write, to use strokes/to combine, interact and see typography as a system of elements. What are these elements? How can we reuse these elements to create a new approach to type design? These were the main questions i was considering in my research and execution of a new modular script system which can help users to design their letters as they type them. The typeface Neue Modulo allows the user to create endless variations of glyphs and characters. The main inspiration for creating these elements were script typography, modular typography created by type designers such as Wim Crouwel, Herbert Bayer, and ASCII art.
The basic elements of the system were built by breaking up the letters of the Latin alphabet into a set of stroke-based elements? Each element is bound to a single key on the keyboard, enabling users to use the elements naturally as they type.The various combinations of these elements can be used to create the letters, ornaments or even illustrations by merely typing on a keyboard?
Strahinja Jovanovic is an exchange student from Academy of Fine Arts and Design in Slovenia. His practice and research into ornamentation, modularity and systems explores new ways of applying modularity in visual communication design. The broader aspect of his work can be found on website: http://stryo.si
Instagram: @_stryo_