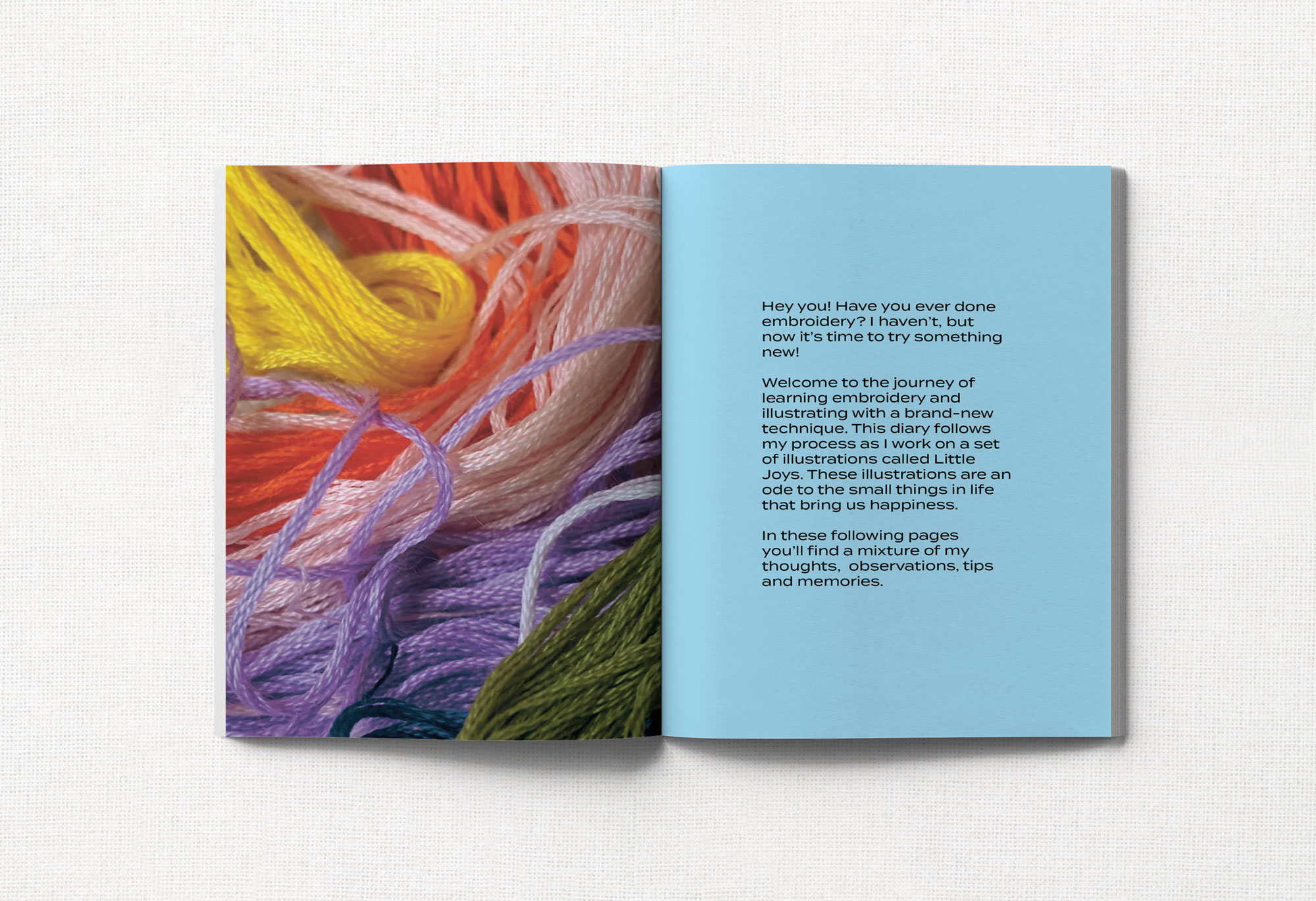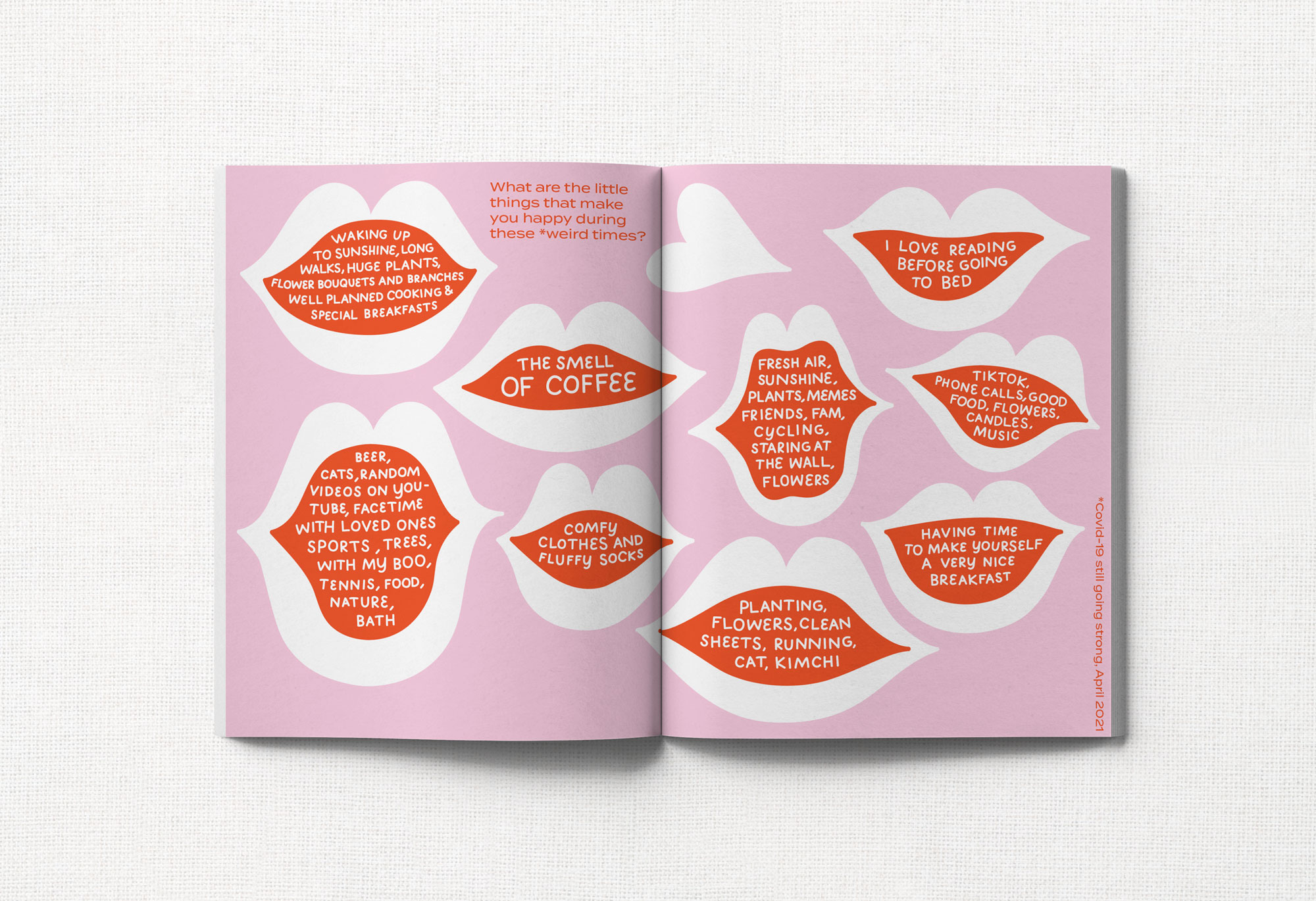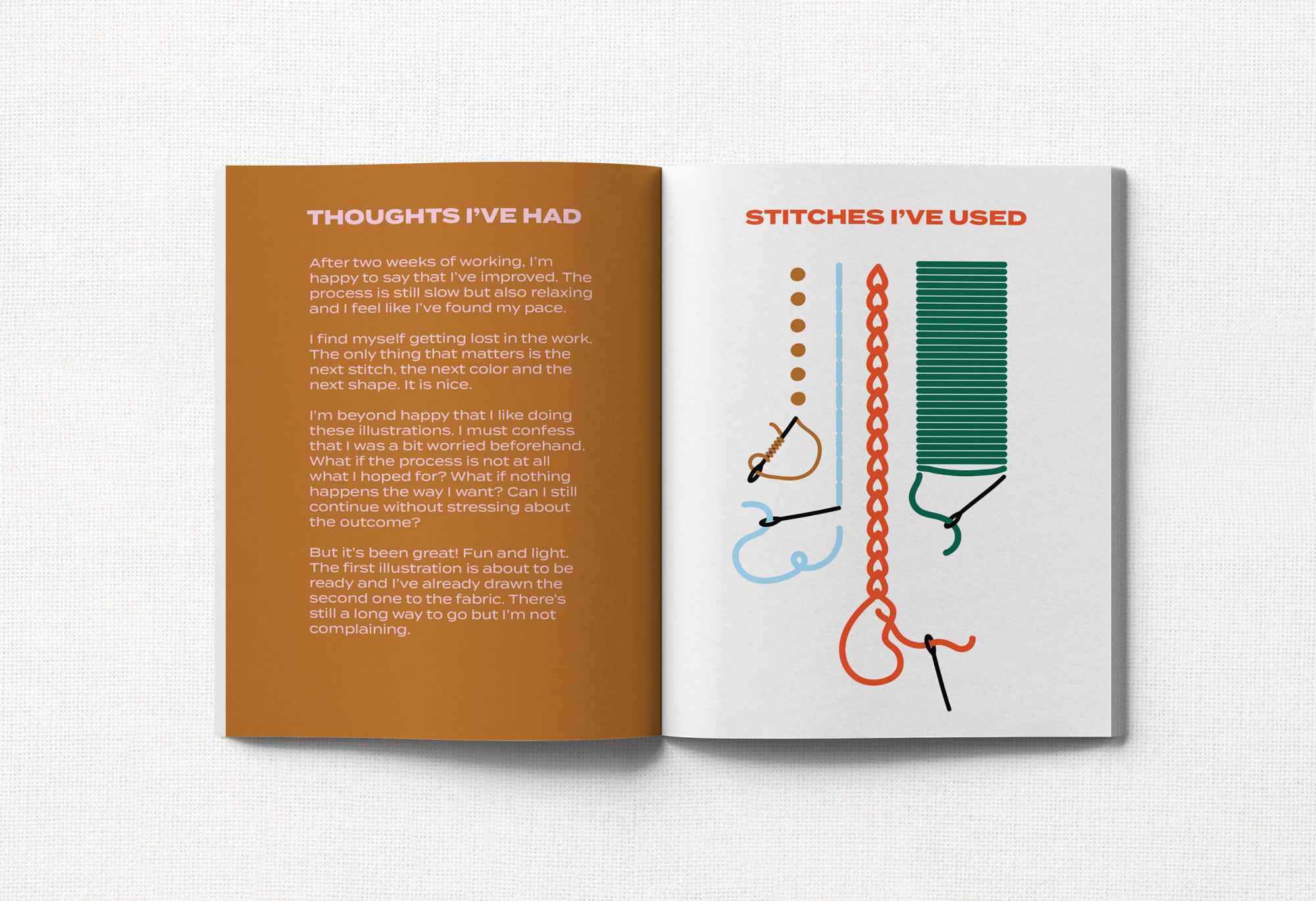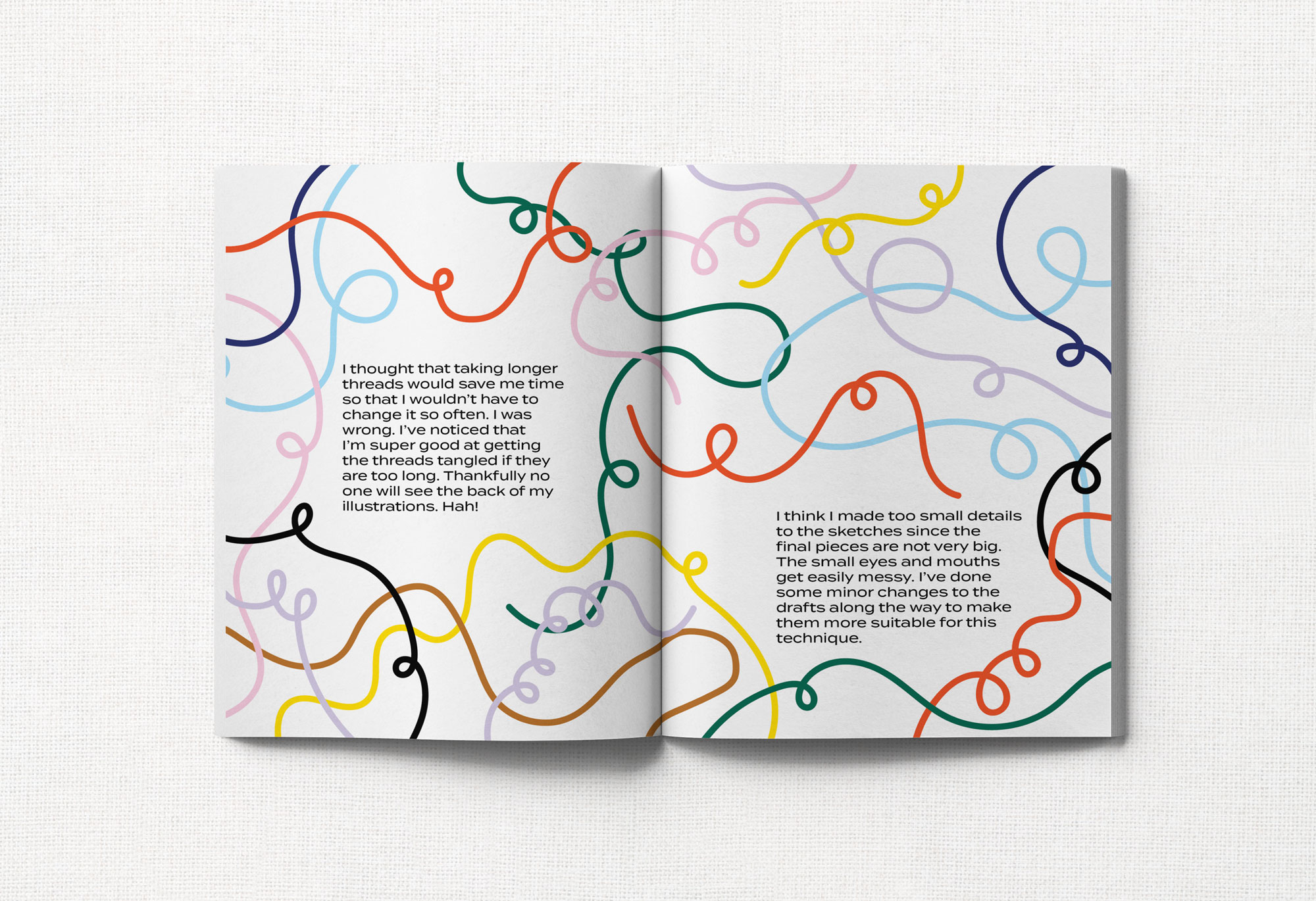 Visual Narrative Studio 2021
Author's Name:
Sanni Wessman
Project Title:
Little Joys & the Little Story of Little Joys
Project Description Text:
After a year of isolation, cancelled hugs, postponed events and endless orders to stay home, the smaller joys in my life have found my appreciation. Whether it's "just" an especially yummy breakfast, a big bouquet of fresh flowers or a facetime call with a best buddy, the little joys play a big part in brightening up the isolation and loneliness of self-quarantining days.
Little Joys is an illustrated ode for those tiny things. I asked my friends to tell me what brings them joy during these weird times and from their replies I chose my starting points for the illustrations. The end result is three embroidered illustrations that celebrate the small joyful things that matter now more than ever.
The whole project actually started as a mission to seek for joy. A getaway from the computer which nowadays acts simultaneously as an university class room, online office, living room and a movie theatre. Just to name a few. I wanted an escape, therefore I chose a bunch of colorful threads and a needle, watched some embroidery tutorials and jumped straight in the deep end of learning a new skill. Throughout the process I kept a diary which in the end turned into a process zine, the Little Zine of Little Joys.