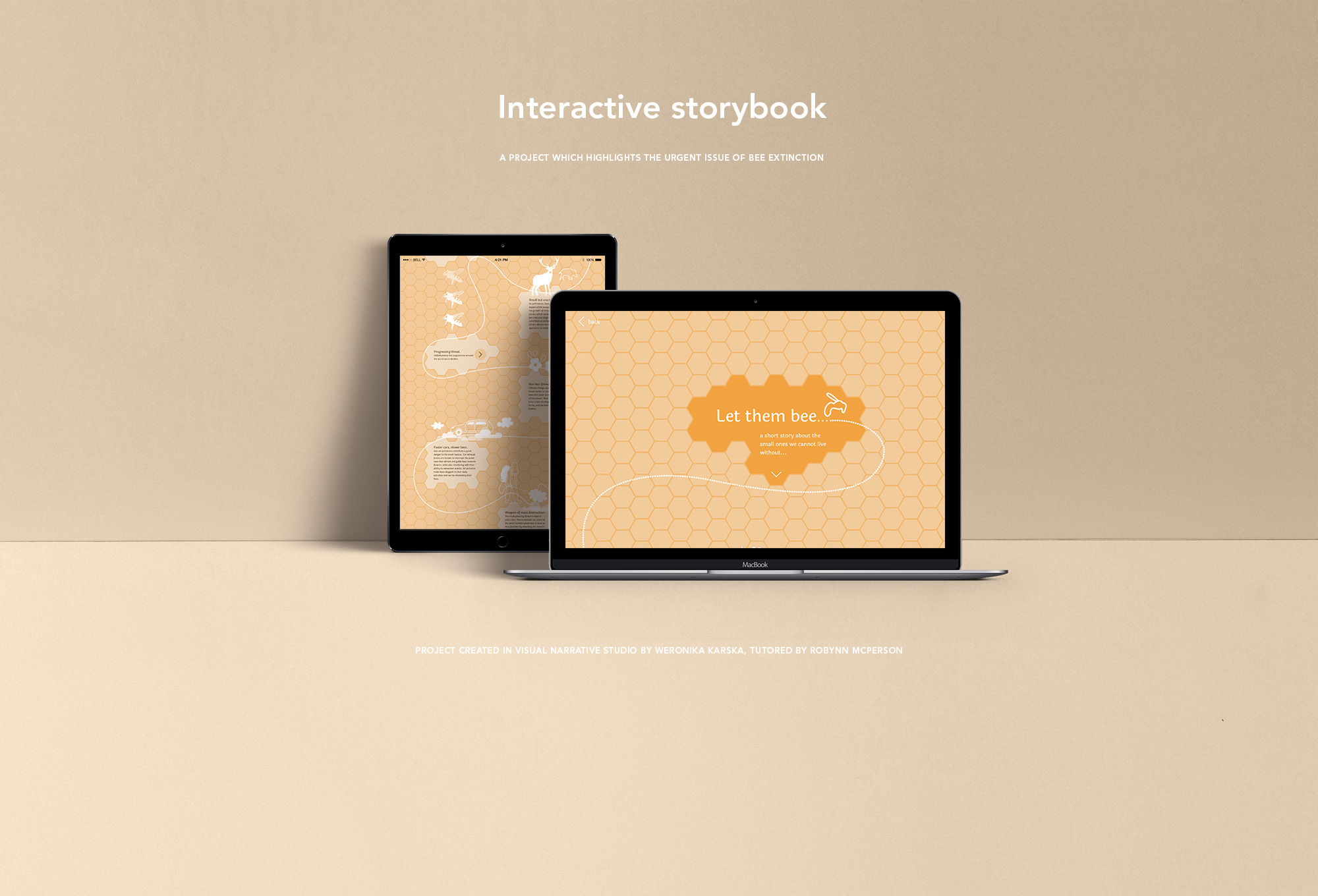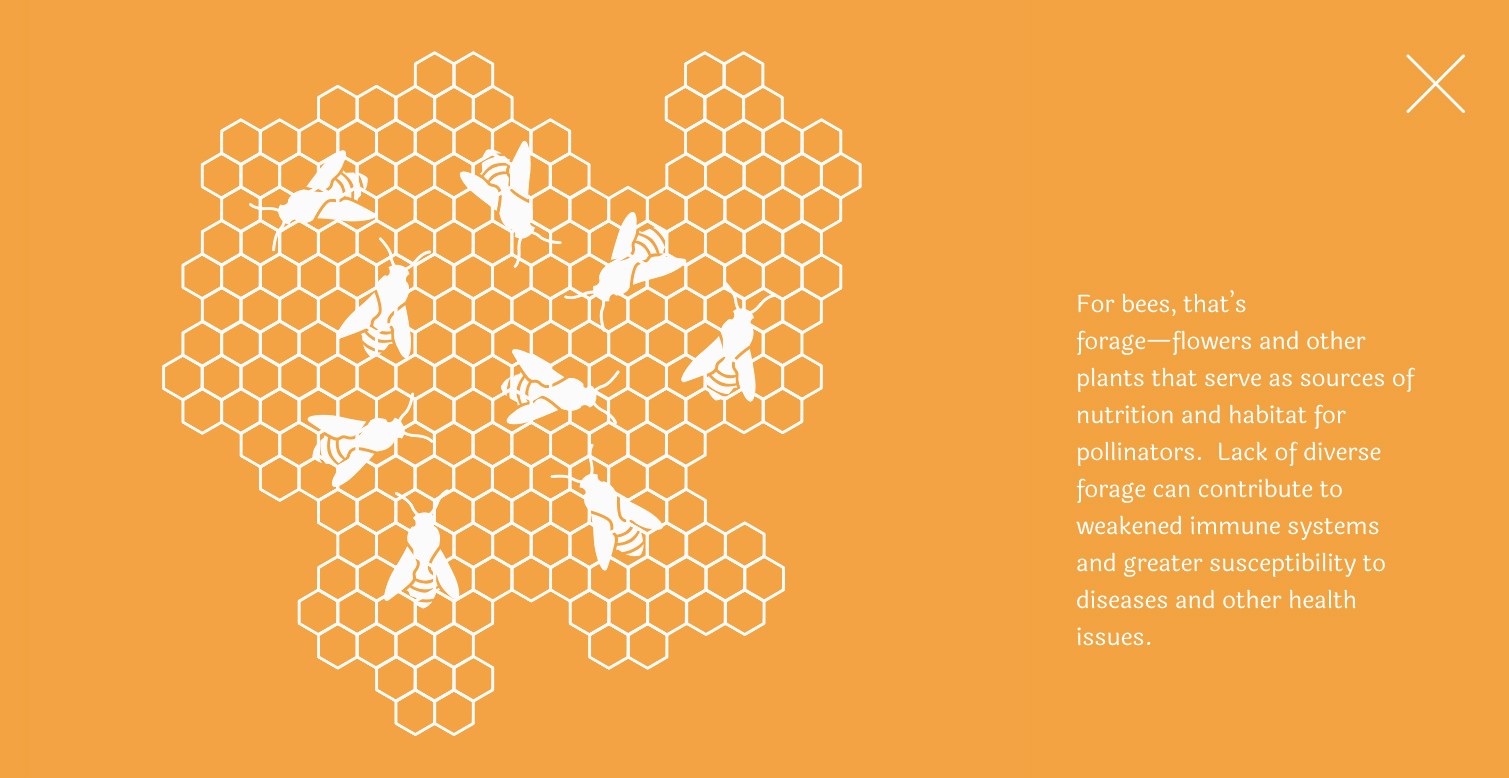 Visual Narrative Studio 2021
Author's Name:
Weronika Karska
Project Name:
"Let them bee"
Project Description:
This is a project which highlights the urgent issue of bee extinction. My care for this matter became clear when I discovered an article describing our complex and delicate ecosystem – of which bees play a central part. I have focused my project on this topic in order to extend awareness and knowledge about shrinking bee populations and to illustrate how we can act now in order to help them.
To make the information palatable and accessible, I created an interactive digital narrative, targeted (in terms of the language) to a wide age-group of mostly adolescents and adults. As an infographic, the work has two reading modes, allowing the users to engage with the content through either a shorter or longer engagement.
"Let them bee" illustrates the way the bees live, their relationship with humans and most importantly, the reasons why bees are in decline and what we can do to stop their gradual vanishing. The visual narrative is based on a dotted line – a pathway which guides the reader through the different information. The journey ends abruptly as the dotted line becomes suddenly directionless. A final note explains how bees are losing their way home to their hives due to their distracted and weakened nervous systems.