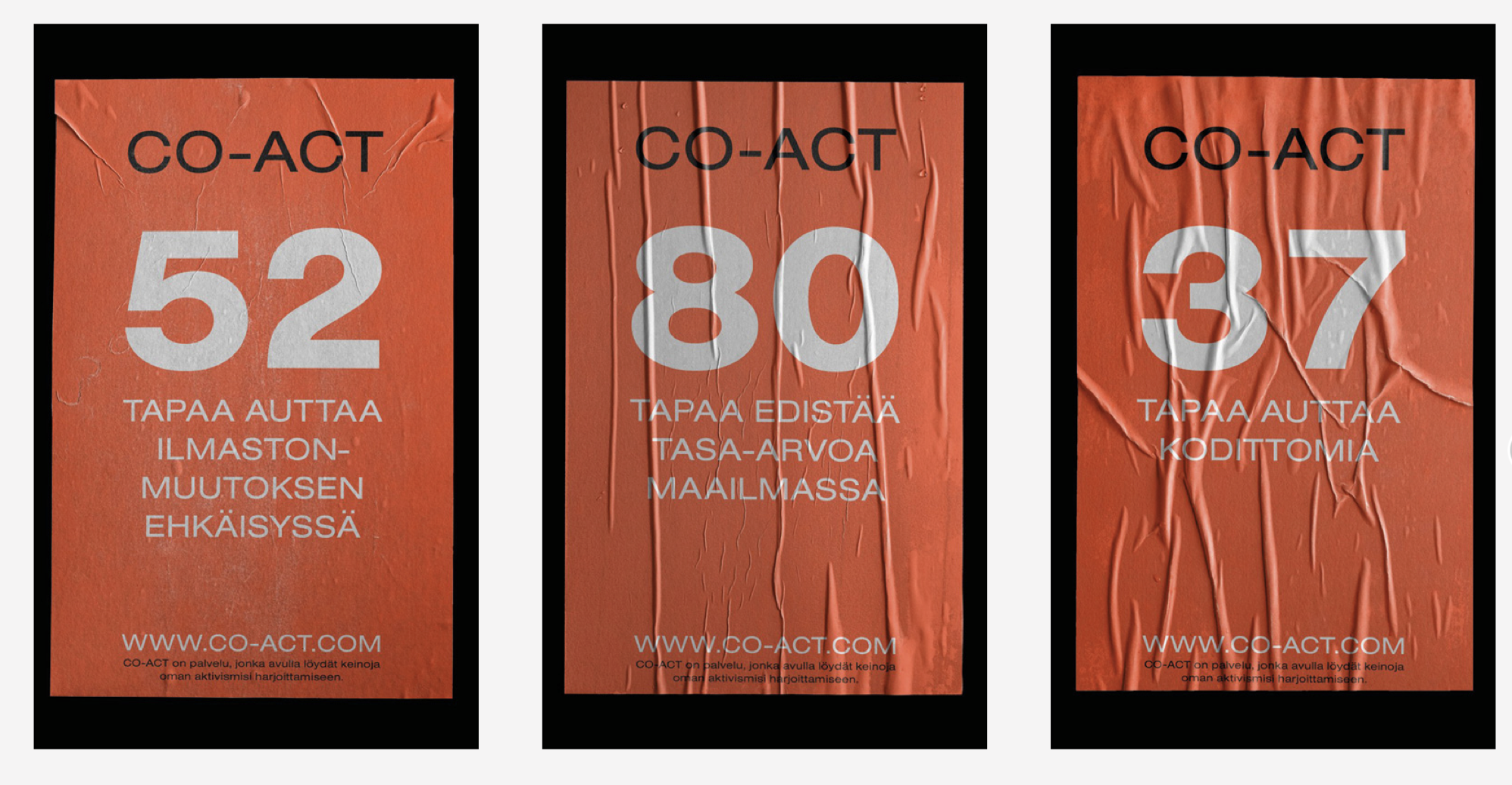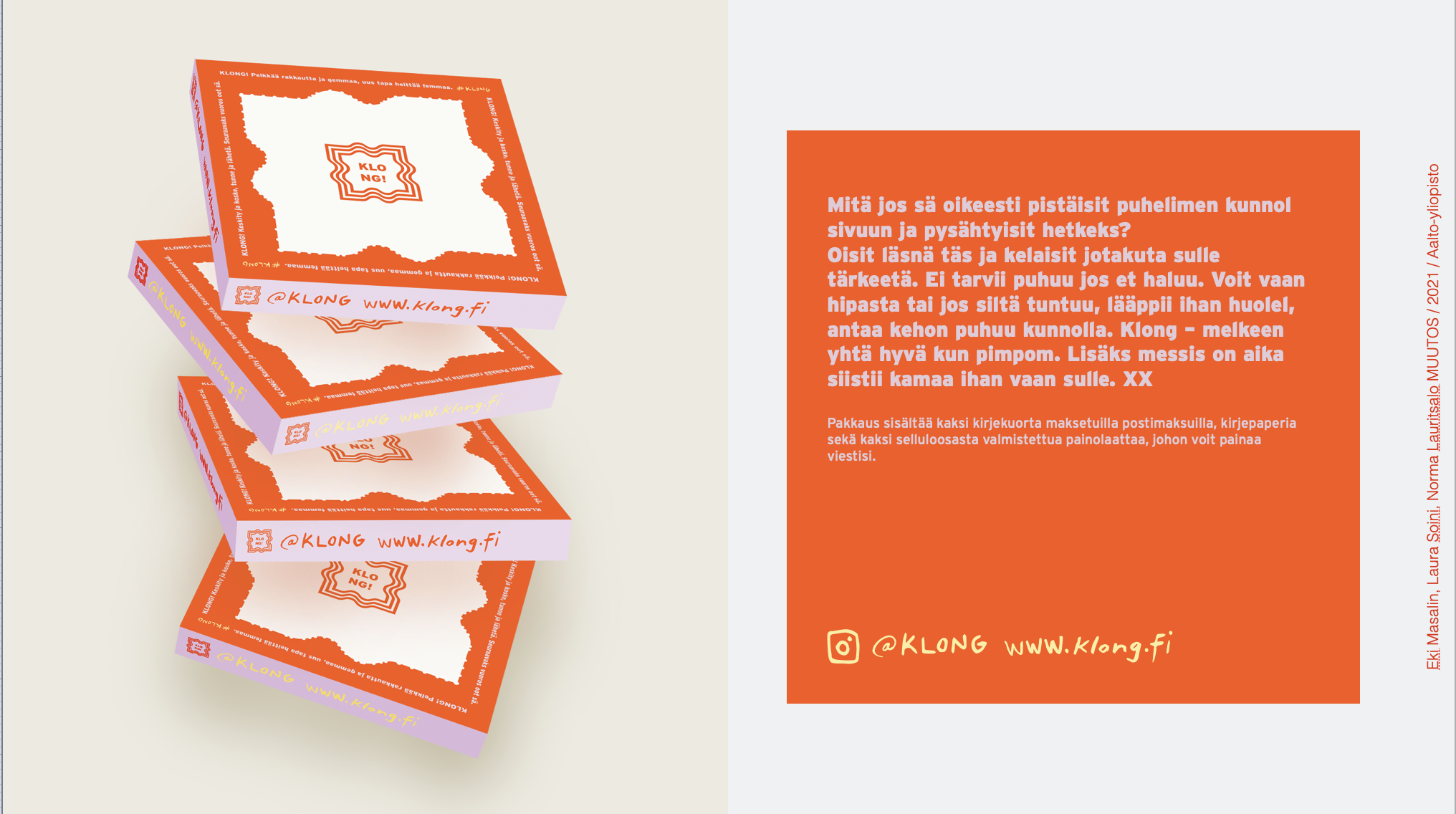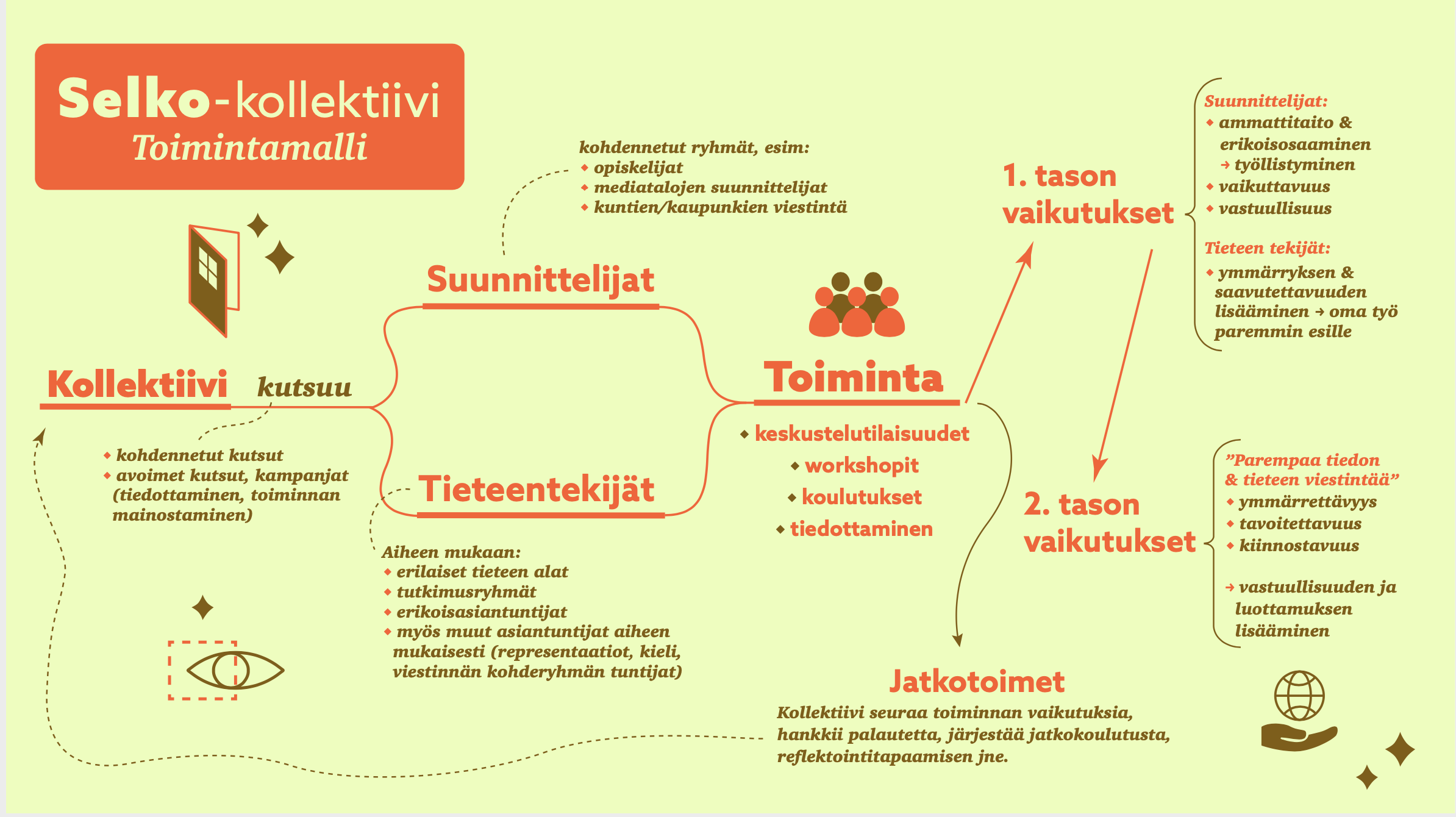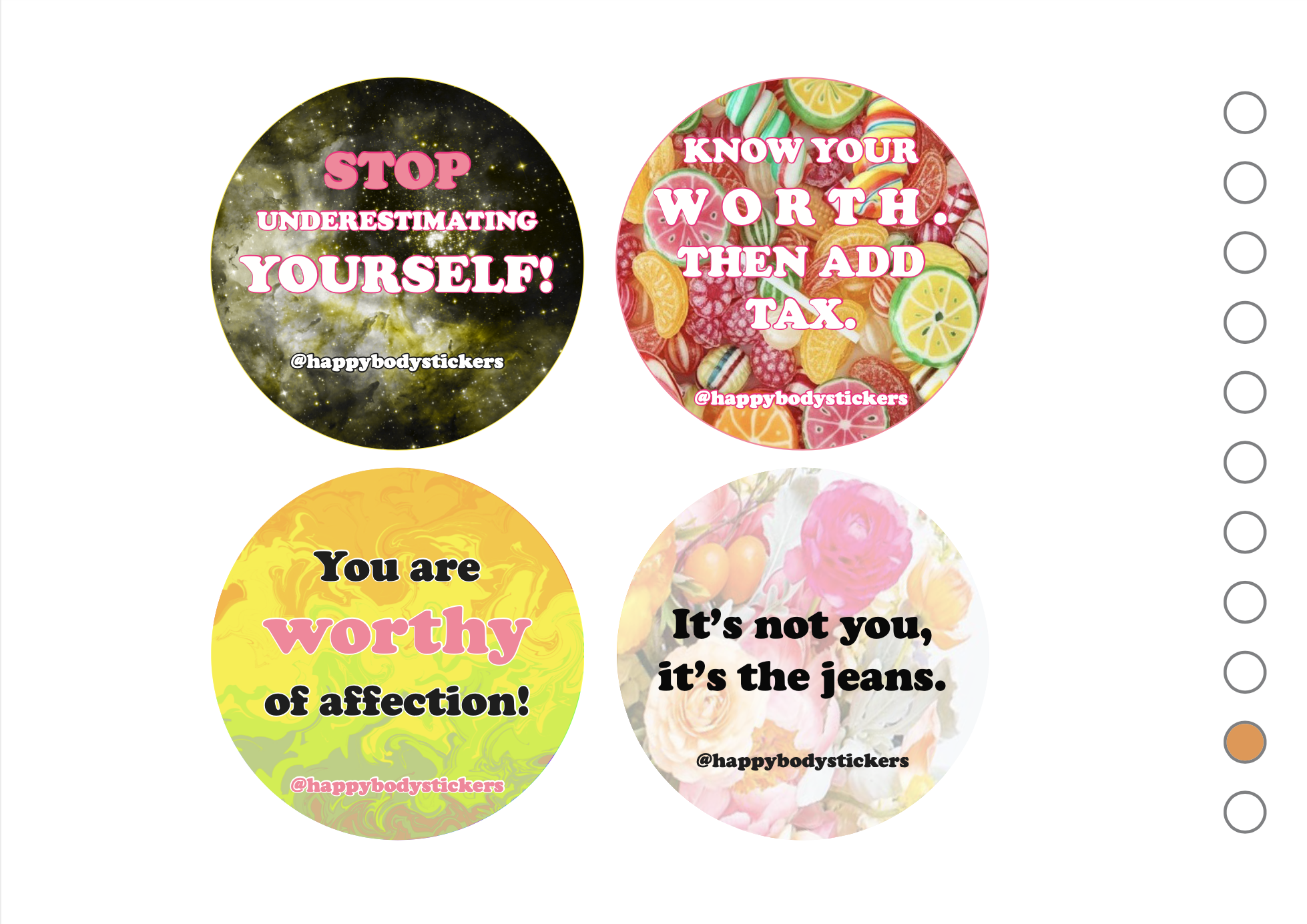 Social communication design and Design activism:
Experiment: Change (Koe: Muutos), Spring 2021
The course addressed the question of how design can help to build peace, take a stand, and help to understand, bring reconciliation.
Too often, creative designers have been left in an executive position even though creative thinking can make a difference. It is crucial that designers know on how to solve problems and how to communicate on complex issues. Creative work is also a collaboration where building partnerships and networks is essential.
The following concepts were created during the course:
1. CO-ACT
Jassir Kuronen, Nik Nummi and Viktor Teodosin
CO-ACT is a platform that brings together the different opportunities for NGOs and other stakeholders to operate and thus helps to find the most appropriate form of activism for themselves and for any individual. CO-ACT lowers the threshold for action taking. It is an effective communication channel, and brings also out smaller, lesser-known organizations. At the same time, it is a material bank from which one can download posters, brochures and other help for practical activities.
2. KLONG!
Eki Masalin, Laura Soini and Norma Lauritsalo
KLONG! encourages everybody to calm down for a moment, break away from the social media and digital devices, and think of somebody close-by. KLONG! is a new type of stationery box, made of environmentally friendly cellulose on which one can "print" one´s own message. The name comes from the sound of the mailbox, a slam when the mail falls through the door hole and delights the recipient.
3. Selkokollektiivi / Selko Collective
Milena Rinne and Juulia Jokinen
The Selko collective brings scientists and designers together. Through comprehensible and achievable science communication and the updating of science-related imagery, science is brought closer to audiences, with the goal of reducing polarization.
4. Liittolaisuus / Alliance
Viivi Kuisma, Linnea Lindgren and Hanna-Katri Eskelinen
An ally is a person who uses his or her own privilege to bring out the voices of groups of people who are in an unjust position without depriving them of space. The Alliance zines series deals with themes of promoting equality. Each zine issue has its own working group that is personally touched upon and each issue is the result of workshop work. Dissemination (and funding) of the Zines is the responsibility of the Allies.
5. Happy Body Stickers
Minttu Leinonen, Jasmin Huttunen and Lauri Kortelainen
This goodwill campaign concept spreads body positivity and questions conventional beauty ideals. Anyone can make Happy Body Stickers on the campaign website and distribute them in any place they want: virtually in social media but also physically in the city, in the fitting rooms of clothing stores, on the candy shelves in the market, etc. With the help of partner cooperation, it is possible to organize "sticker exhibitions" in different spaces.
6. Mimesis-kollektiivi / Mimesis Collective
The idea is to use gentleness to redefine the rather negatively charged contemporary memes and take them to a new environment. The aim is to find new means of communication to alleviate a divided culture of conversation. In addition to gentle social media memes, there also is a poster campaign.
The course was coordinated and tutored by VCD Lecturer Tarja Nieminen and co-tutored by Arto Sivonen from Måndag Design agency. https://www.mandag.fi