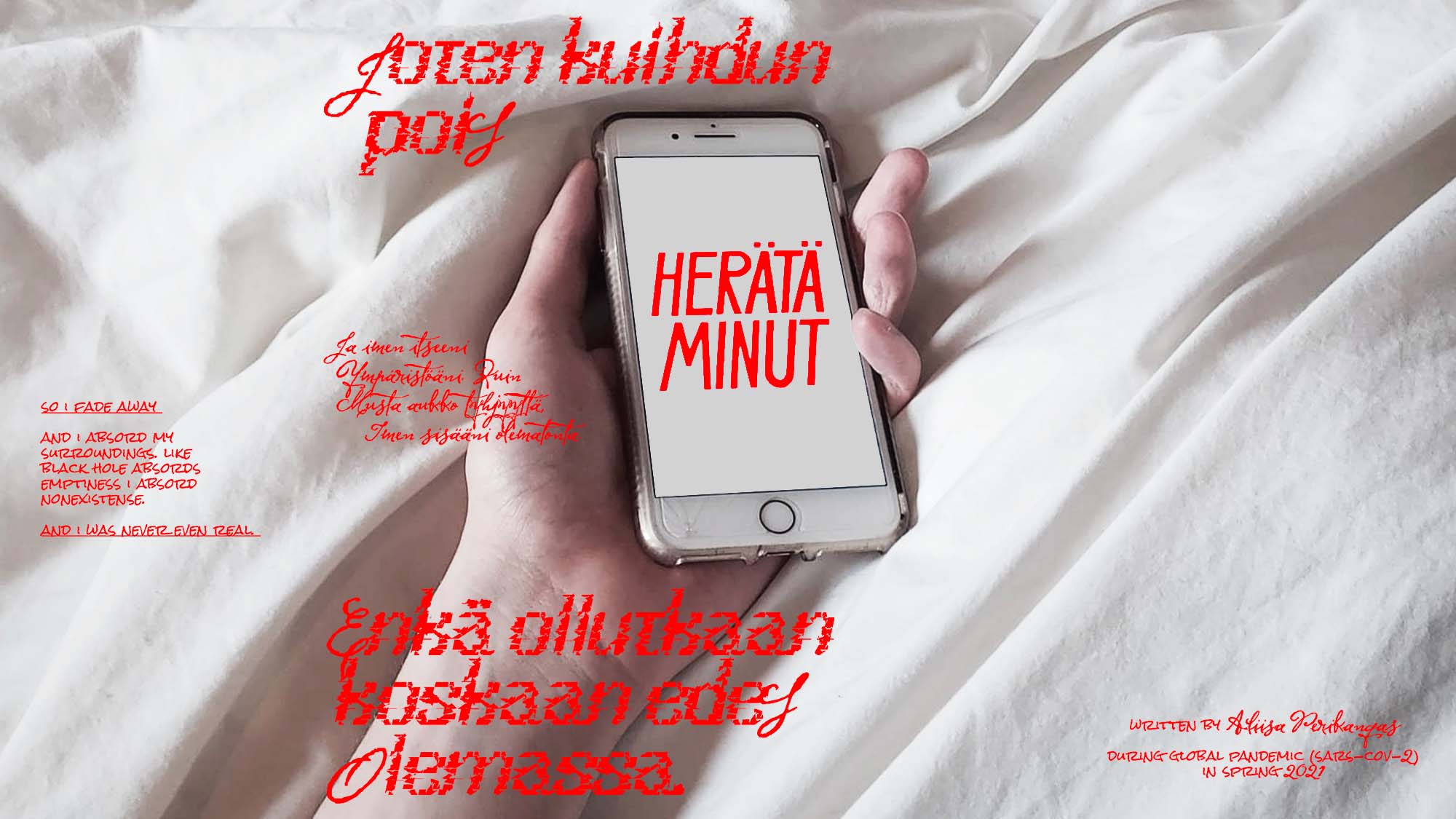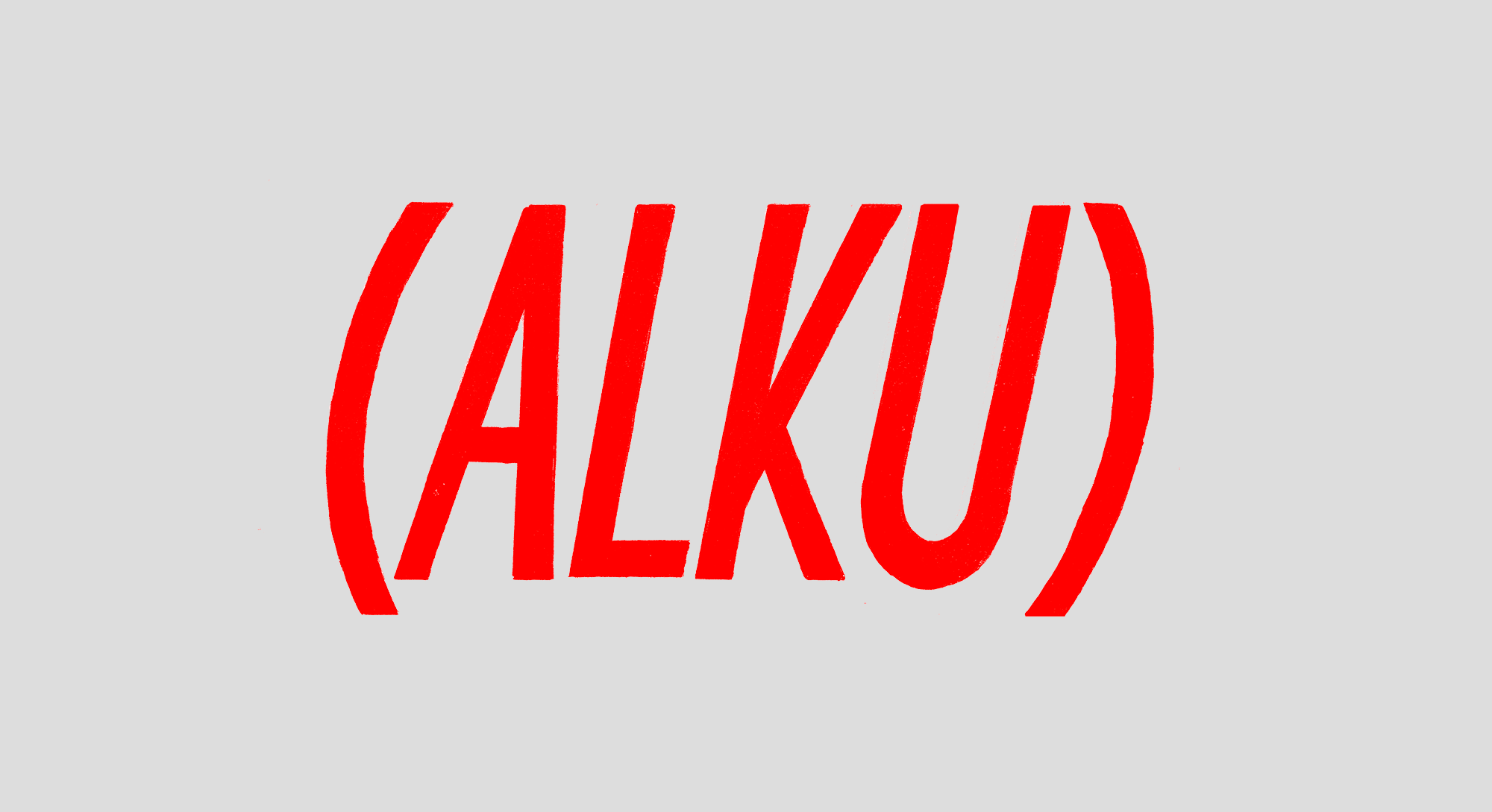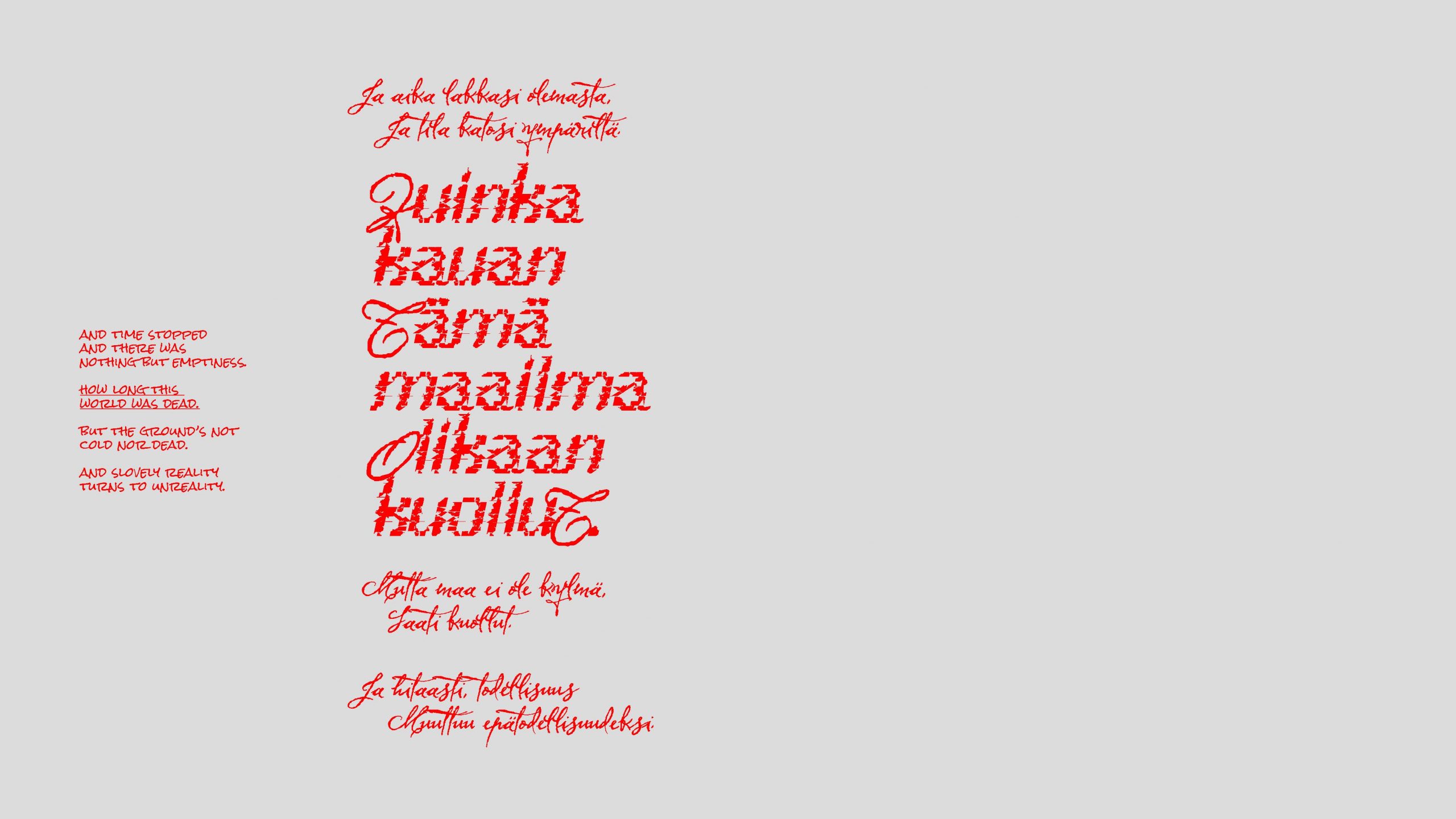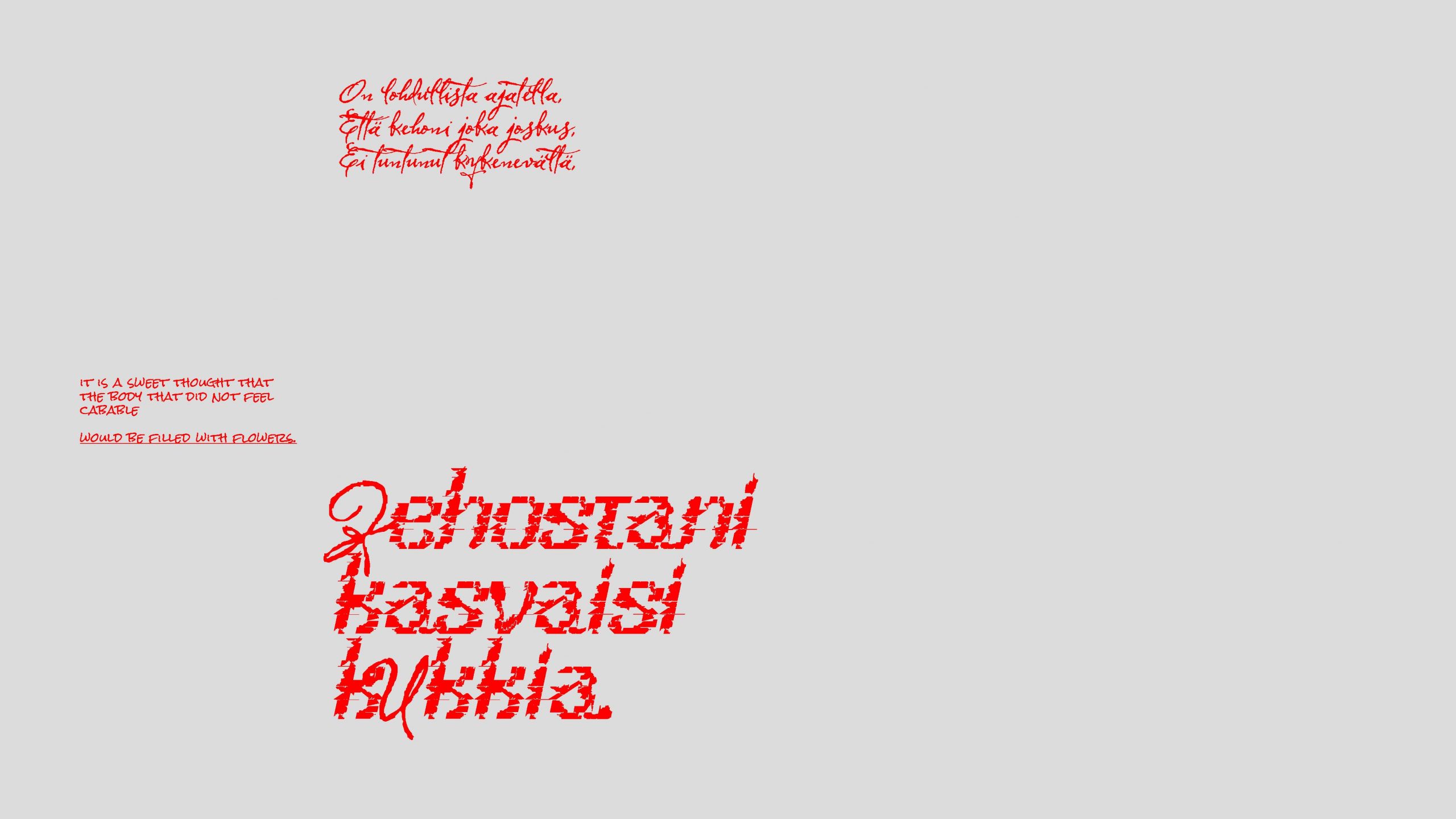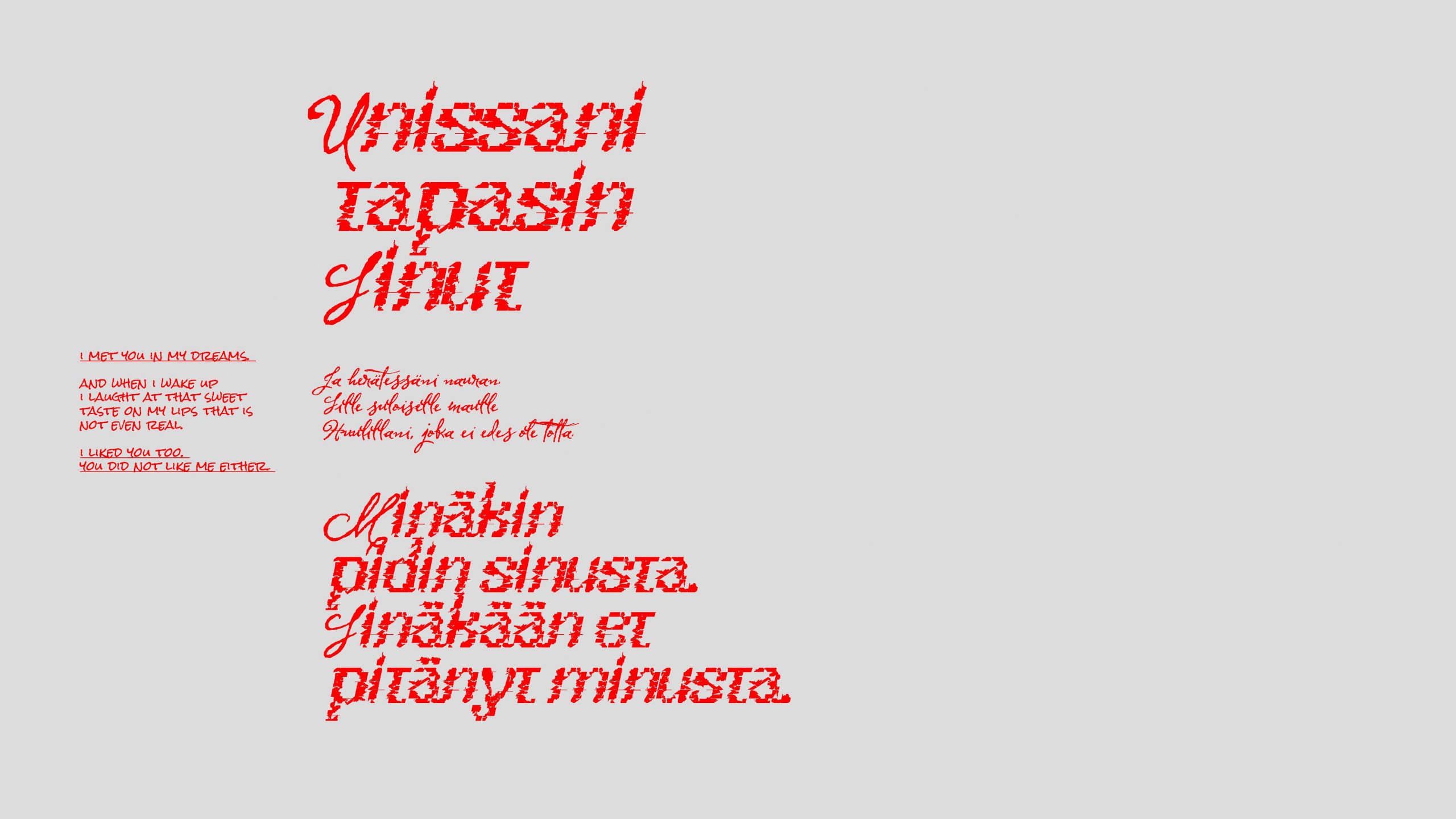 Type and Written Language Studio 2021
Author's Name
Aliisa Perikangas
Project title:
Herätä minut
Project Description Text:
Herätä minut ('Awaken Me') is a piece of experimental poetry about covid anxiety. Through a typographic narrative, it explores how stories, atmospheres and tensions can be built by white space, speed and rhythm. The main aim of the project was to study typography in poetry and to find new alternatives to the minimalist, clean and simple typographic approach of 'normal' poetry. Script typefaces, self-made and experimental type design as well as hand lettering are intimate and fragile: they convey a sense of vulnerability and personality that builds a connection between writer and reader. Changing type sizes and uneven paragraphs create an idea of speed, give rhythm to the reading and build tension from the beginning to the very end.
The piece uncovers the personal thoughts, feelings and experiences of the writer during a global pandemic. It contains an intro and five chapters ('Beginning, 'Emptiness', 'Fantasy', 'Death' and 'End'). The poems are inspired by many great poets including Rupi Kaur, Sergei Zavjalov and Eino Leino who are all listed in the attached bibliography.
The link to the project:
https://readymag.com/u76689230/2805542/
Aliisa Perikangas is a visual explorer who is interested in combining writing, storytelling and typography. Through breaking rules and flirting with the idea of ugly and unconventional typography, she explores what can be done differently and why. You can follow her on Instagram: @a.perikangas.