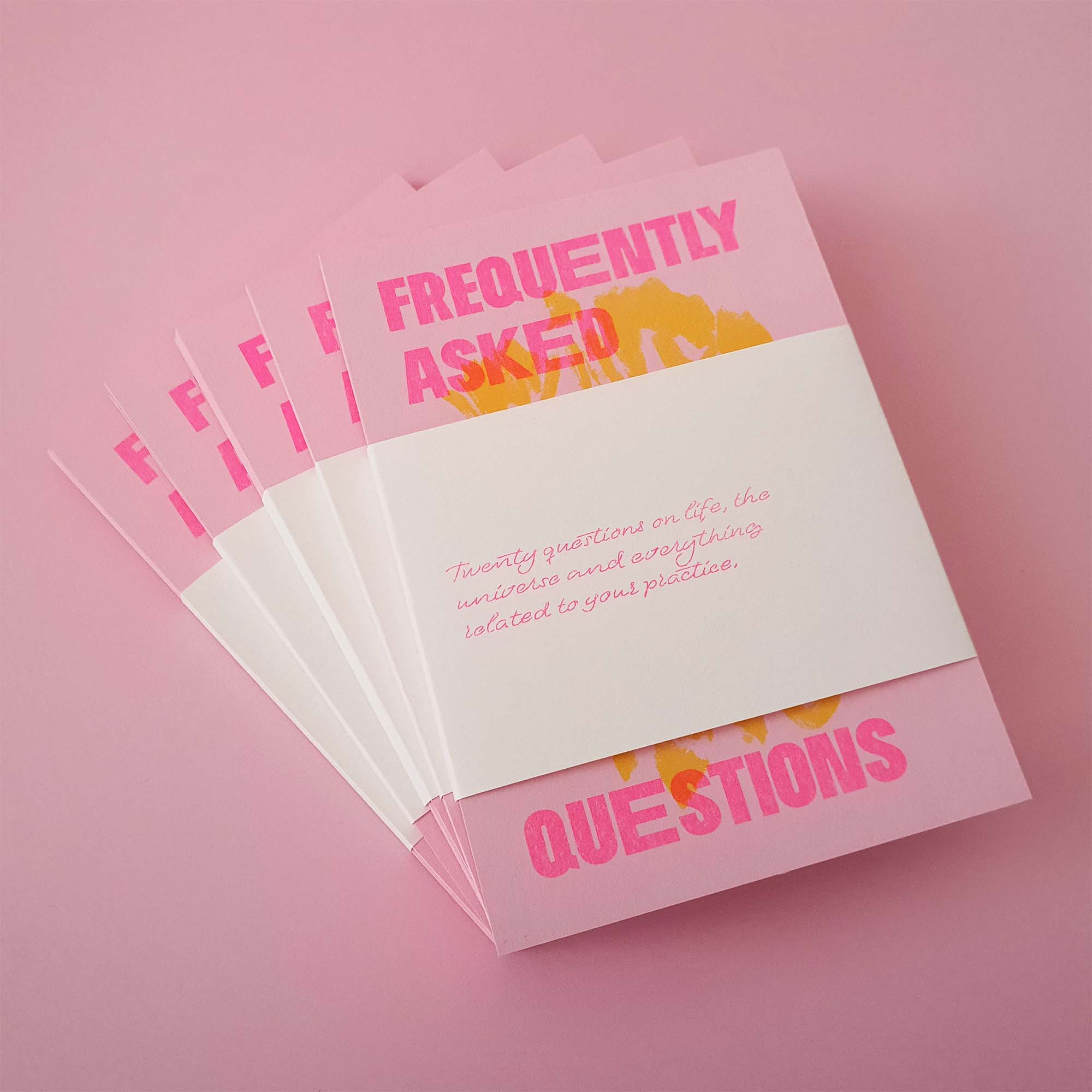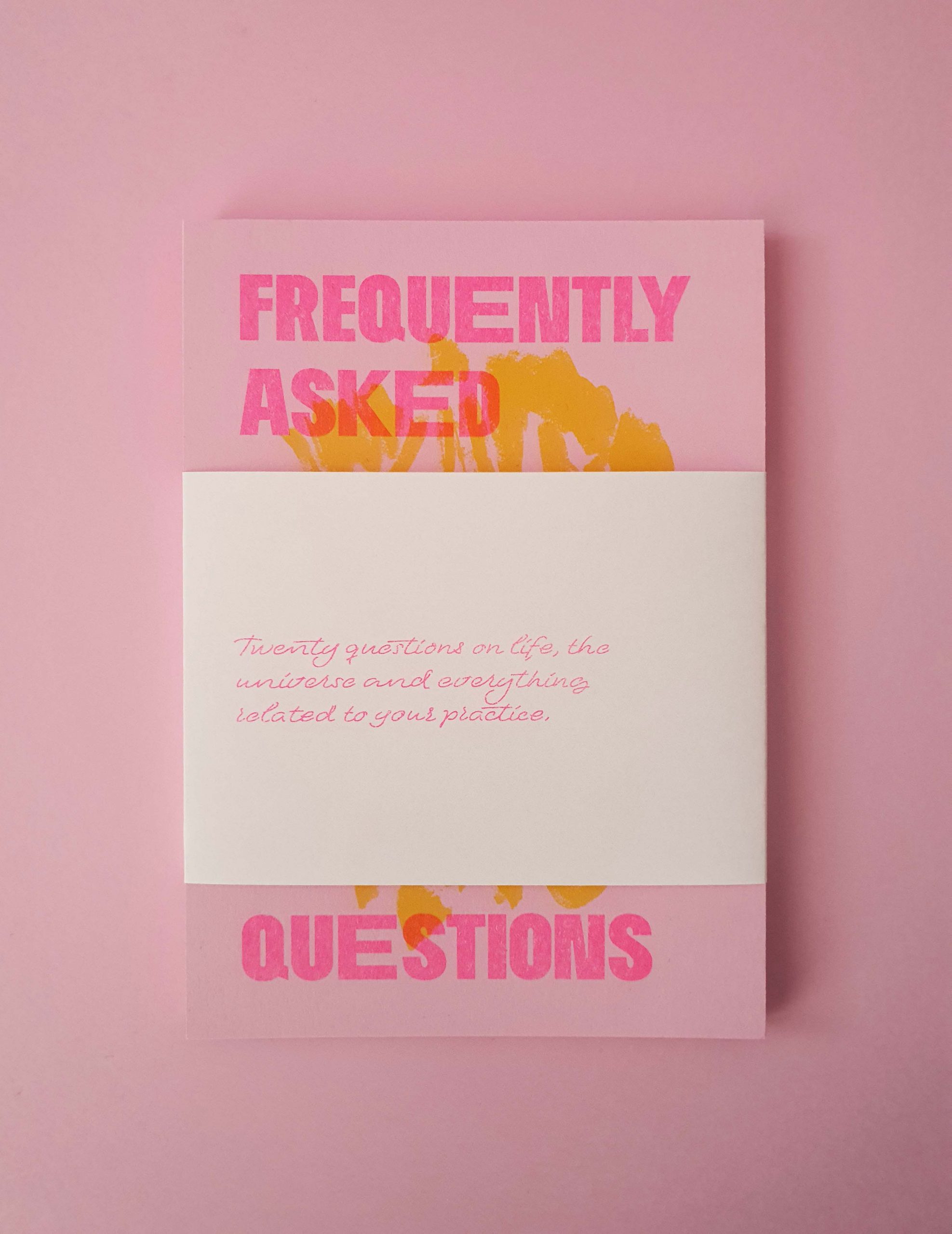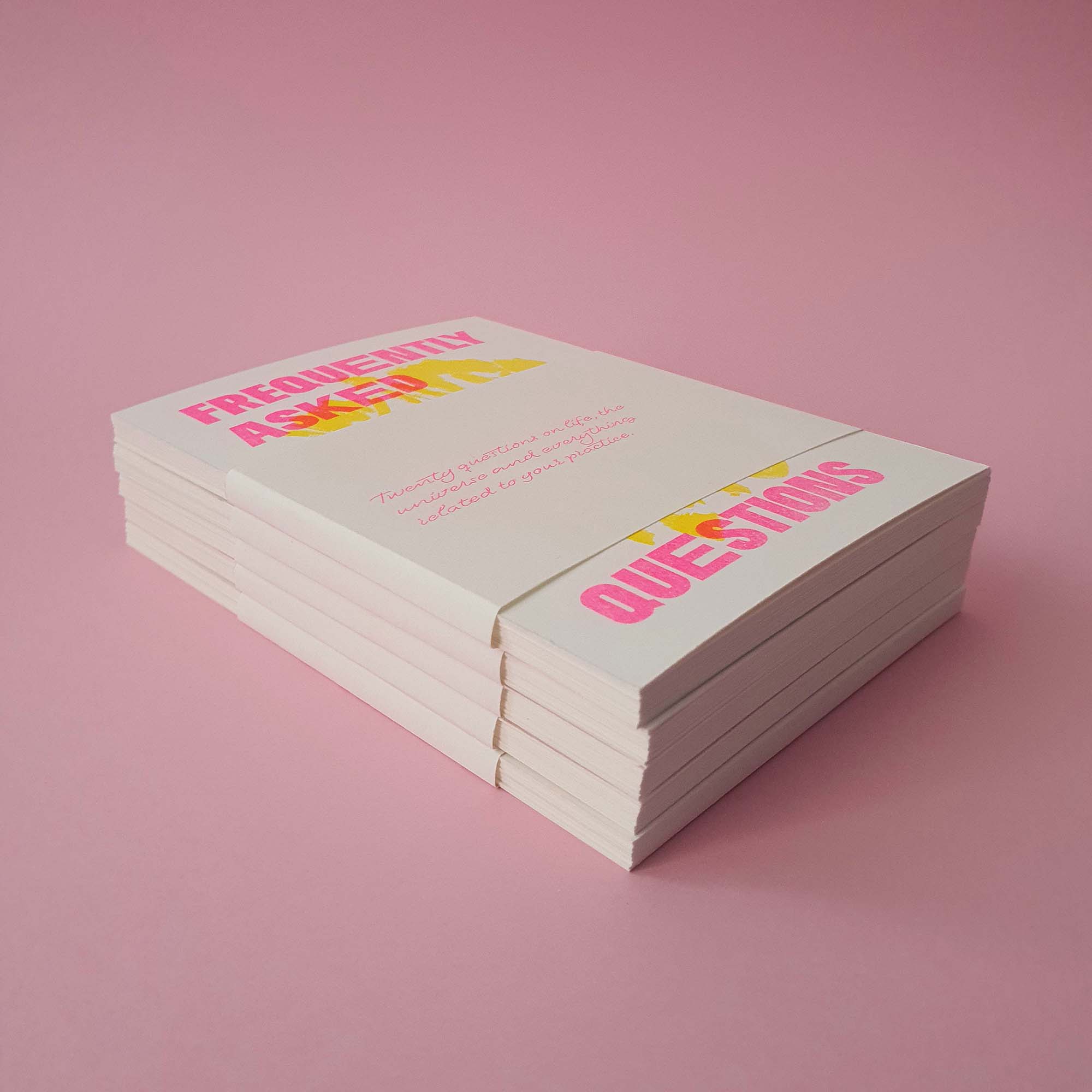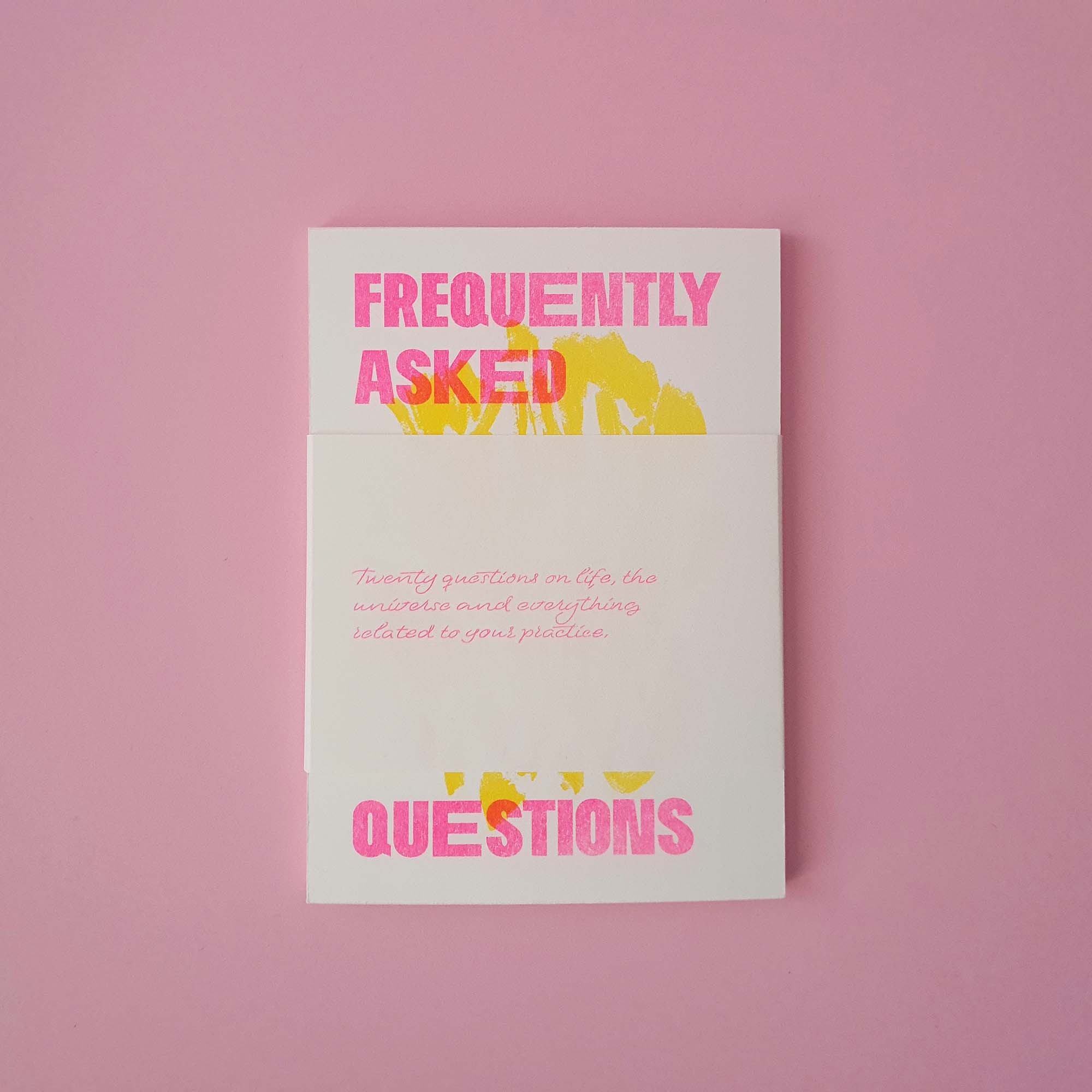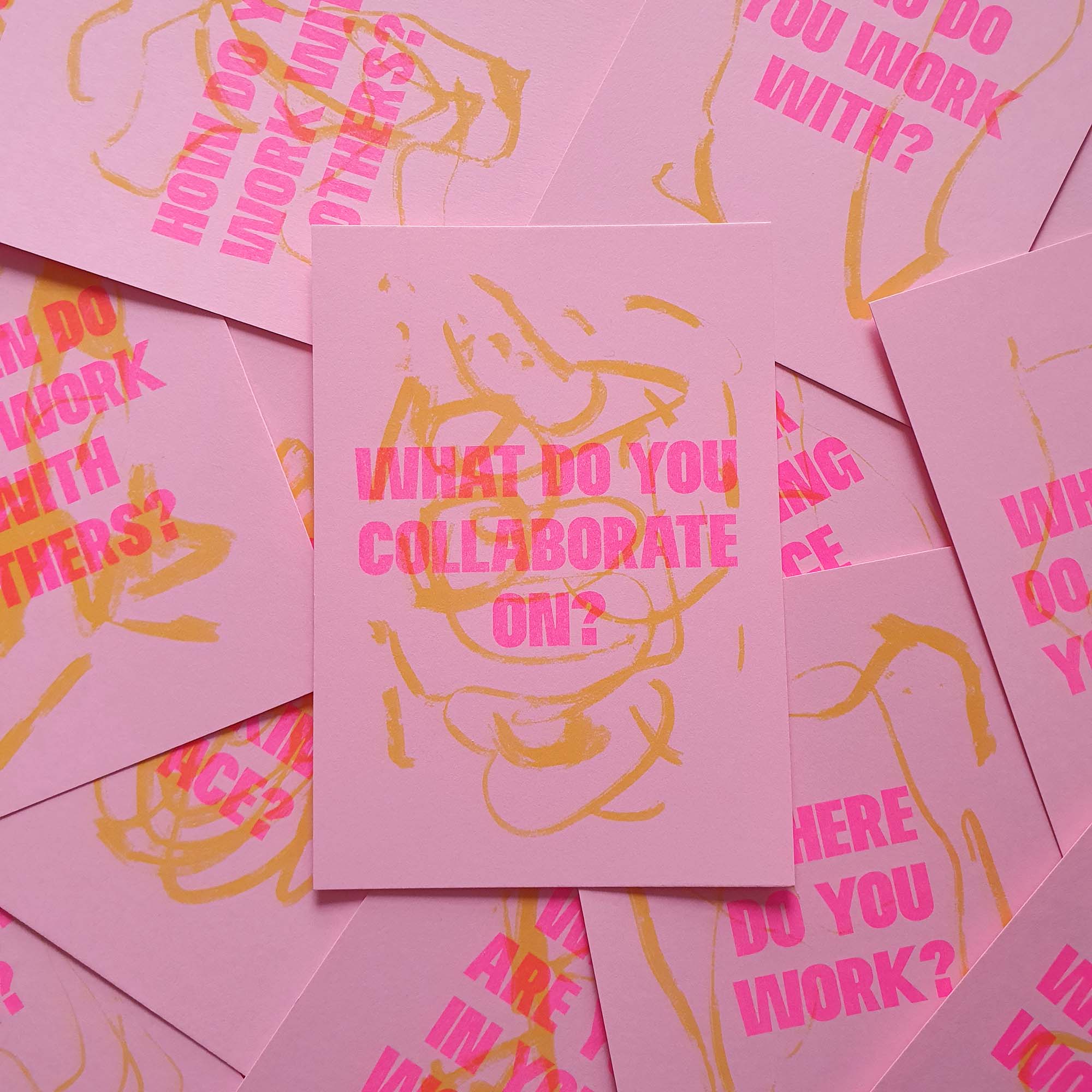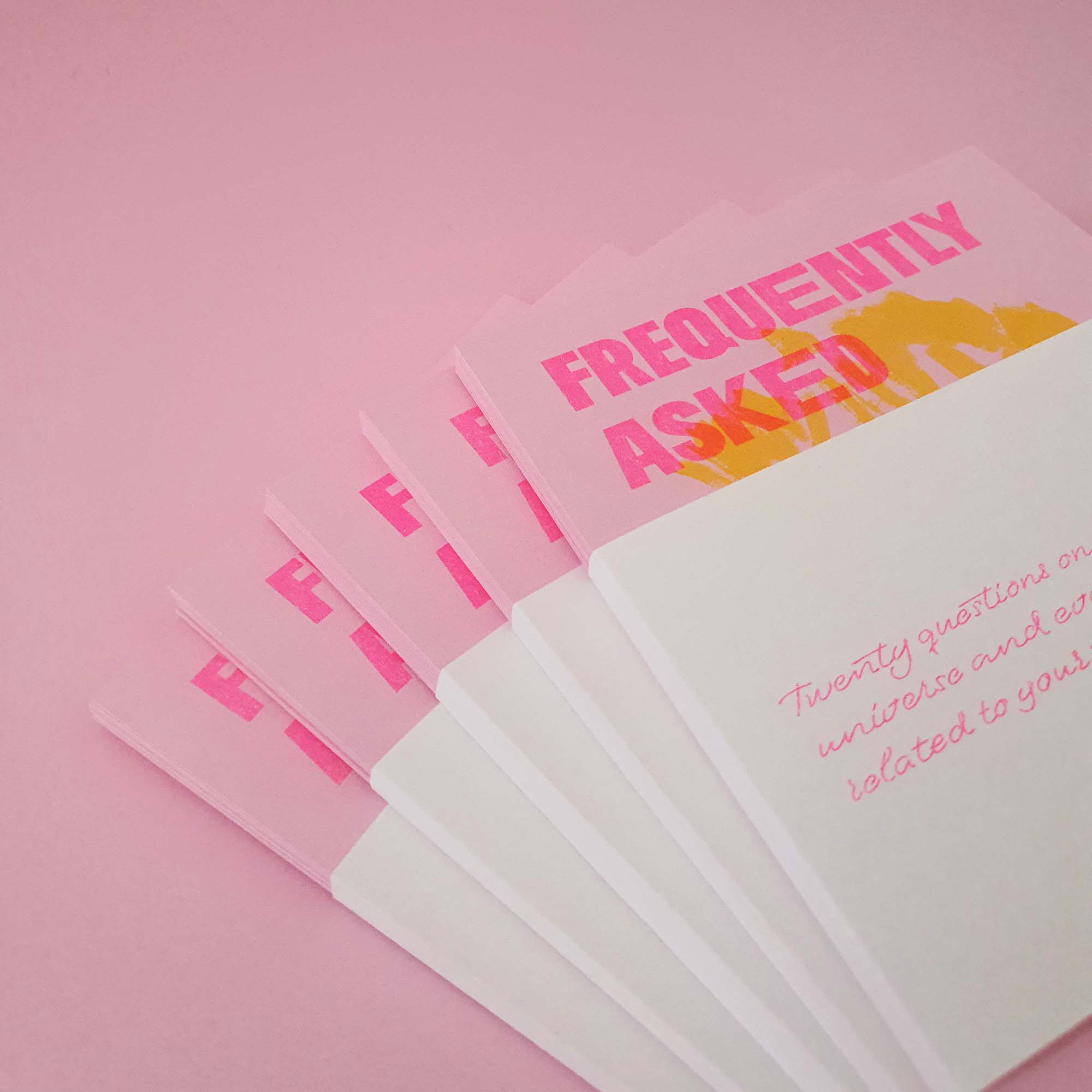 Self-Organized Publishing Studio 2021
Author's Name
Sabina Friman @binafriman
Project Name
Frequently Asked Questions
Project Description
To reflect on your practice is to grow as a practitioner, but it can be challenging to find time and ways to consciously reflect. Frequently Asked Questions is a deck of twenty question cards, designed to help you create a moment of introspection.
Whether used by yourself or together with others, the open-ended questions provide a starting point for you to think about the way you work – be it from a macro or micro perspective – and in that way map out your practice.
Frequently Asked Questions is a tool for reflective practicing, where habitual questioning plays a role in the process of personal and professional growth towards a more conscious and meaningful practice.