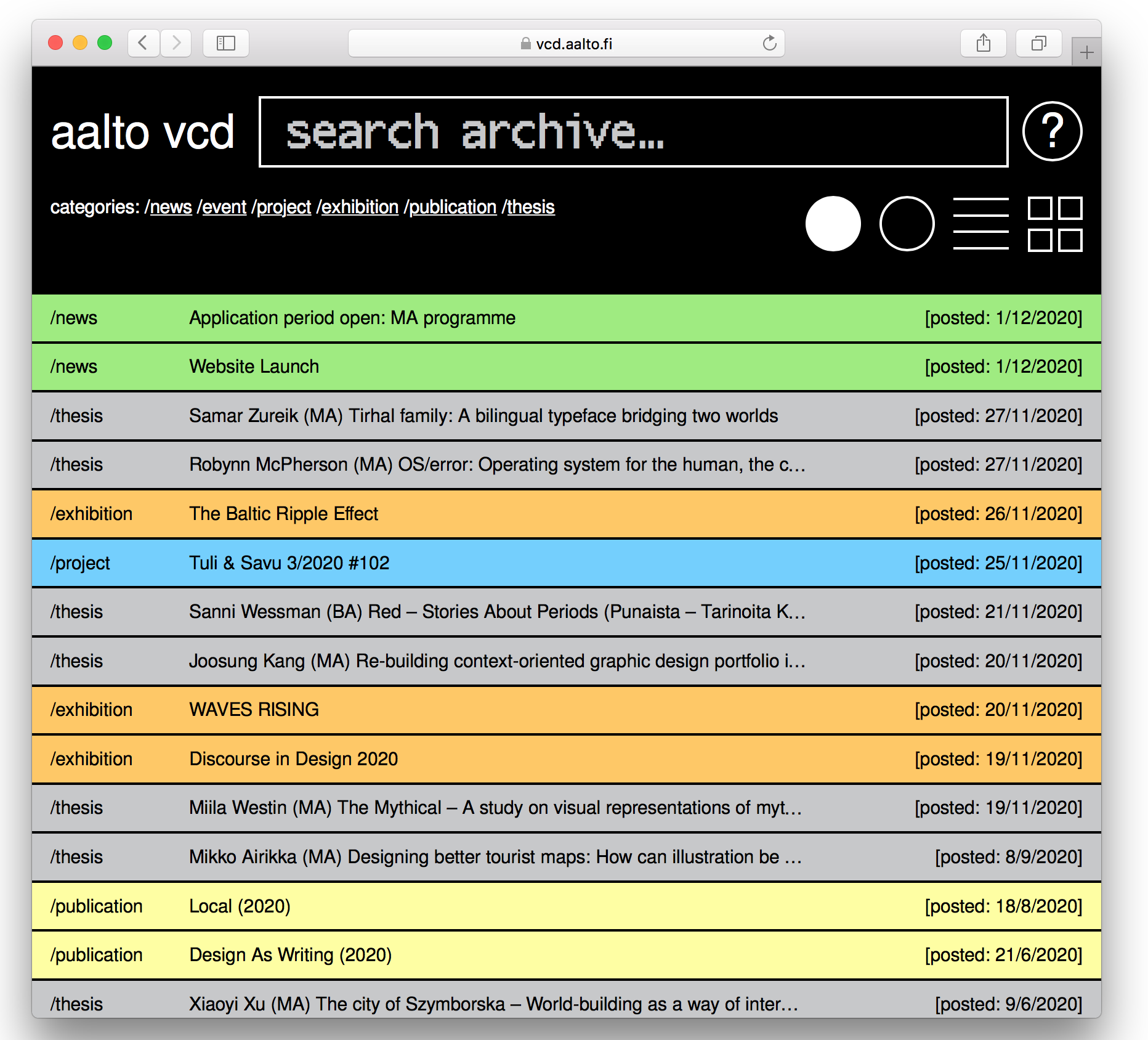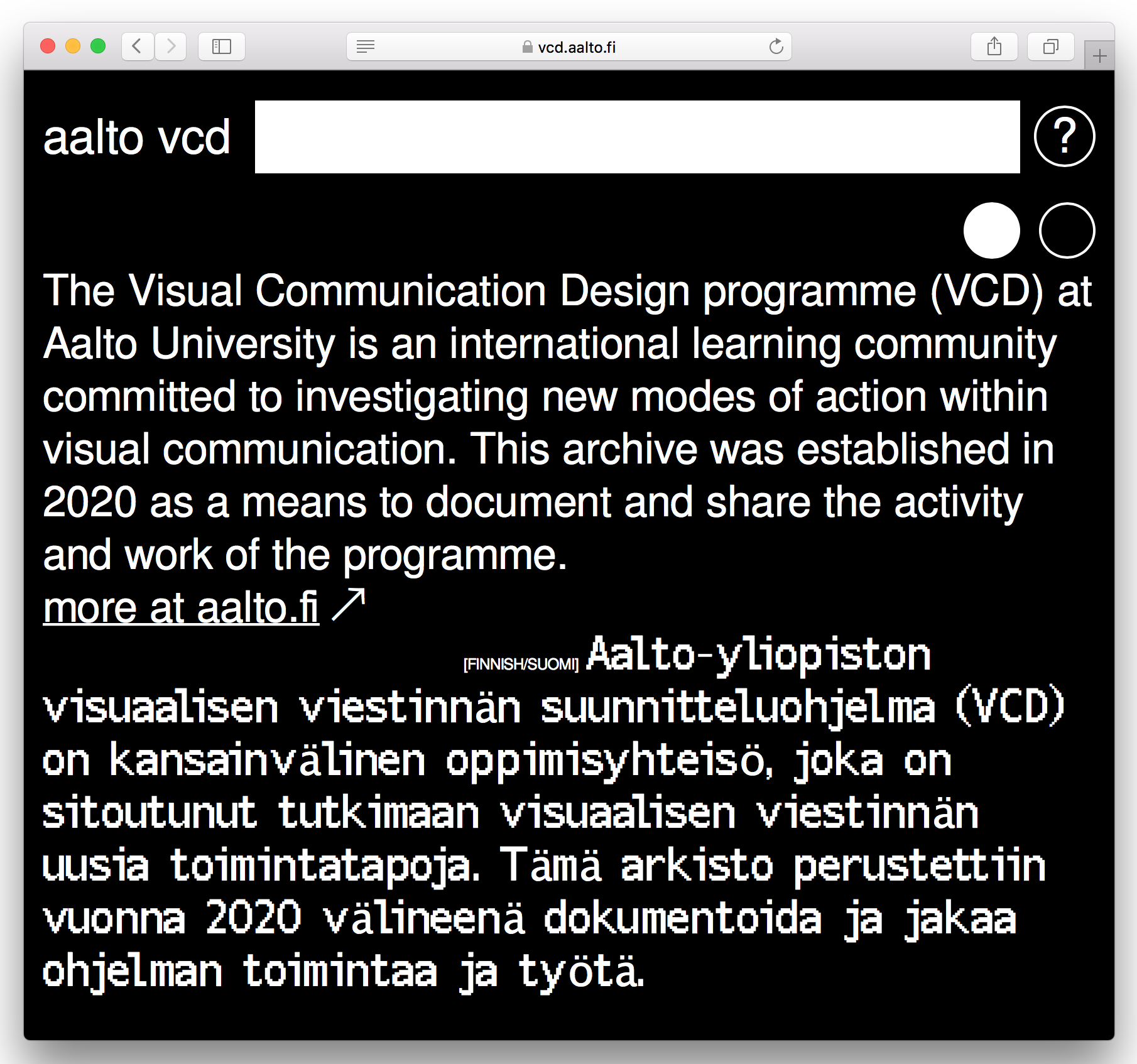 The VCD archive was established on December 1st 2020 as a means to share the activity and work of the Visual Communication Design programme at Aalto University.
During the fall of 2020, over 50 items from 2017-2020 were curated and uploaded/back-posted. This is a selection of the extent of work produced in the VCD programme.
Thank you Arja Karhumaa and Rupesh Vyas for assisting the website's design and concept and to the rest of the faculty for their support. Thank you to all the students for their care in submitting extensive documentation of projects, thesis and course work. Thank you Oliver Manner at Aalto Studios for assisting with hosting.
URL: www.vcd.aalto.fi
[Website Design]
[Programming]